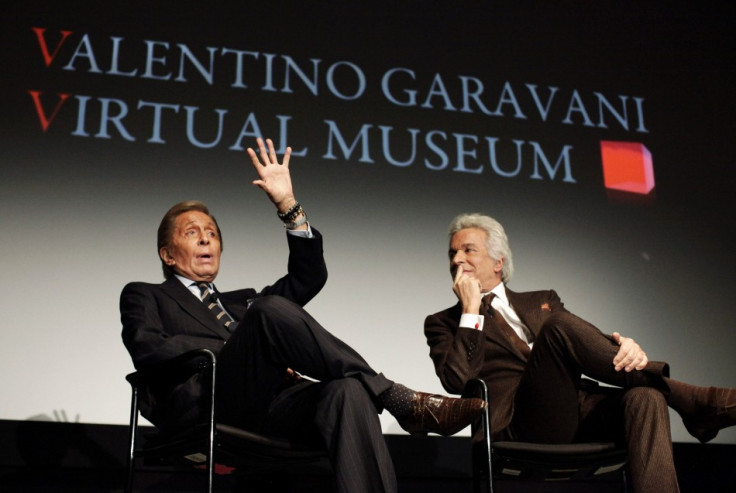 Luxury fashion brand Valentino has been sold to a sovereign wealth fund by London-based private equity firm Permira for £476 million, the Telegraph reports.
As per the report, the current deal will separate the Valentino brand from Hugo Boss as it will be sold to one of the investors of Permira. Over three-quarters of Valentino's sales come from Hugo Boss as it owns 75 per cent of the company.
In fact, although Valentino was more famous than Hugo Boss, it contributed only about 20 percent of the overall earnings of the company. Over time this figure reportedly slipped to a single digit contribution to Red & BLack's overall earnings.
Valentino, dressmaker for some of the world's most glamorous celebrities from film star Nicole Kidman to Crown Princess Marie-Chantal of Greece, was bought by Permira in a £4.2 billion deal in May 2007, the peak of the credit bubble. A company backed by the Permira funds acquired a controlling stake in the publicly-listed German company Hugo Boss and 100 percent of the Italian business Valentino Fashion Group, including Valentino and its licences division, Marlboro Classics and M Missoni.
However, the company witnessed a sharp drop in sales during the economic gloom. The woes of haute couture were highlighted in May as France's Christian Lacroix filed for bankruptcy.
According to the Financial Times, Valentino earlier warned of a "negative performance of the retail business" in the last six months of 2008 as it reported sales of £1.7 billion for the year, a rise of 3 per cent adjusting for currency swings.
After a tumultuous five years, the brand once again became a fashion favourite with its exclusive ready-to-wear gowns and couture creations along with shows in the fashion weeks.
The Telegraph reported that in the restructuring, which was helped by the Marzotti family, which owns 20pc of the company alongside Permira, Valentino and Hugo Boss were technically split up. The decoupling prepared the group for a separate sale. The chief executive, Stafano Sassi, brought in designers Maria Grazia Chiuri and Pier Paolo Piccioli, who together have rekindled a Valentino renaissance.