London Riots: Music Industry in Crisis after Sony Warehouse Burnt Down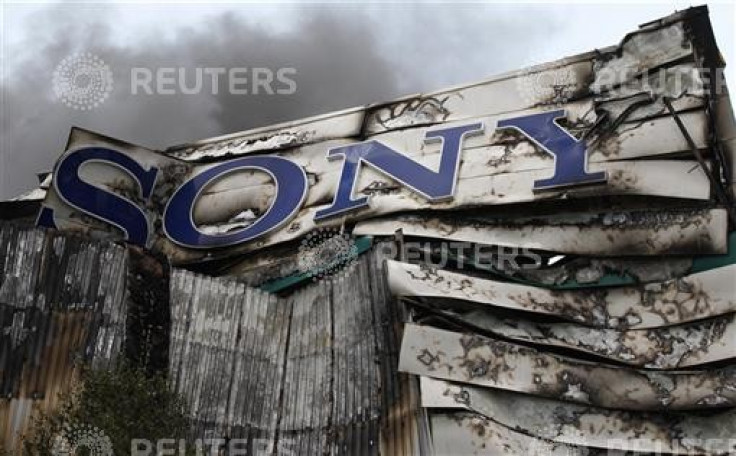 The independent music industry is facing a distribution crisis after an arson attack by looters on Sony's Enfield warehouse destroyed nearly its entire stock of CDs and vinyl from more than 100 small labels, reports the Evening Standard.
The Sony DADC building in Enfield, north London was torched on Monday by rioters causing chaos across the British capital, which has seen widespread violence and looting since Saturday.
The three-story warehouse served as the headquarters for PIAS, the UK's biggest distributor of independent music in the UK.
It held stock for more than 150 record labels such as Domino, Warp, and XL, who boast artists including Adele and Arctic Monkeys among them.
Martin Mills, chairman of Beggars Group, which owns labels including XL, said the impact on the industry was: "Horrible. Horrible," quoted BigPond News.
Spencer Hickman, manager of the independent music retail chain Rough Trade, said to the Evening Standard: "It's catastrophic. Pias is the biggest independent distributer in the country and that warehouse had stock to supply every shop in the country. For the smaller niche labels, who knows what they could be faced with now?"
He added: "Now, everyone is conscious that we won't have enough stock."
Due to such unforeseeable circumstances it has been reported that some retailers are considering collaborating to pool what stock they hold in order to fulfil customers' orders and maintain much-needed cash flow for the record companies.
Although the warehouse was insured, similar to the problem other small retailers are facing, with no cash coming in, small labels may not be able to survive the wait for a claim.
An example of the disruption the riots have caused to the music world is shown by Domino having been forced to adjust the release of the new Arctic Monkeys single "The Hellcat Spangled Shalalala." Also as physical stock has been severely depleted, meaning that no copies can be shipped to record shops, the new record will solely be available online, reports Clash Music.
Still struggling to cope, the label has issued the following statement: "While relieved that no one was injured in the incident, we're upset about the loss and destruction of our stock, and thinking of our friends at other independent labels who were also affected by the fire" said Clash music.
Follow Zara Bokhari on Twitter: @zara_bokhari
© Copyright IBTimes 2023. All rights reserved.