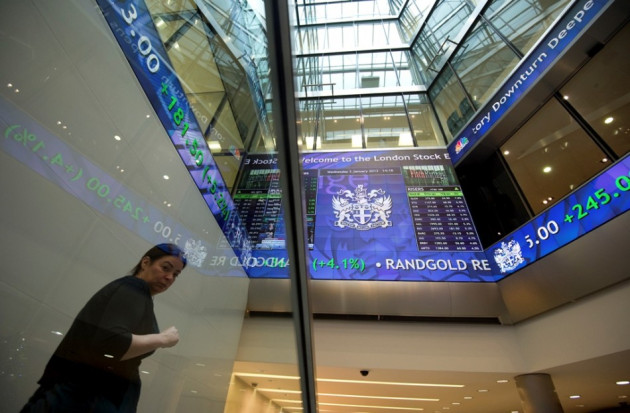 The operator of London Stock Exchange recorded a lower profit for the first half of fiscal year 2014, despite higher revenues, primarily due to expenses related to the inclusion of the recently acquired clearing house LCH.Clearnet.
London Stock Exchange Group reported pre-tax profit of £116m ($184.9m, €137.8m) for the six months ended 30 September, down from £165.4m a year ago.
Operating expenses before one-time items rose 63% to £337.2m, reflecting the inclusion of LCH.Clearnet for a five month period. The group completed the acquisition of majority stake in LCH.Clearnet in May 2013.
Meanwhile, revenue increased 44% year-over-year to £504.2m, primarily due to the £111.2m contribution from LCH.Clearnet. Revenues were down 4% on organic and constant currency basis.
Revenue from information services rose 9% to £168.3m, and capital markets revenue increased 9% to £145m.
"The 44% rise in our revenue reflects an underlying increase of 8 per cent, with growth across all our business divisions, as well as the first time inclusion of LCH.Clearnet," CEO Xavier Rolet said in a statement.
"Particular highlights include strong performances from our fixed income business, the resurgent IPO market and further growth in FTSE from both the organic business and the new fixed income indices business."
The group declared an interim dividend of 10.1 pence per share, up 4% year over year.
Under Rolet, the group was seeking to increase its earnings focusing on its growth areas amid regulatory and economic uncertainties.
In addition to the clearing house, the exchange had earlier acquired indexes business FTSE International in 2011.
Outlook
The group is looking to capitalise on its increased international exposure. It said it is well positioned in a wide range of businesses and markets.
"The IPO pipeline appears healthy with a number of companies poised to join our markets, we are making good progress at FTSE and integration work streams are underway following the acquisition of a majority stake in LCH.Clearnet," said chairman Chris Gibson-Smith.
"We remain focused on developing growth opportunities, realising the benefits from the acquisition of LCH.Clearnet, and delivering on our strategy."