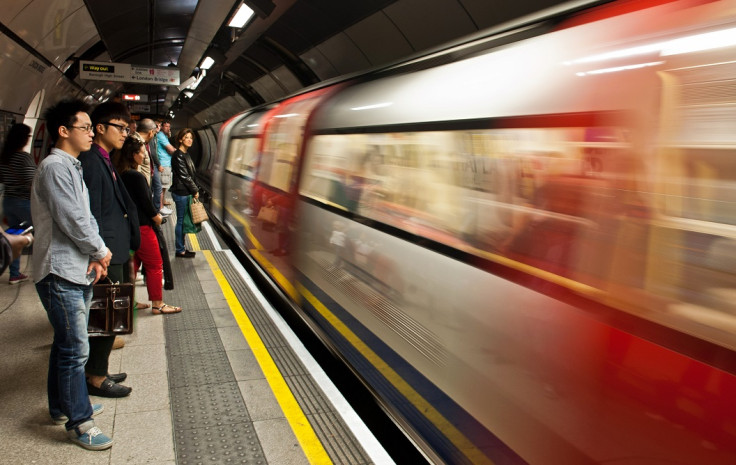 Last-minute talks to avert strikes on the London Underground in January have been scheduled for the New Year, it emerged on Wednesday night (28 December).
Management, the TSSA and RMT trade unions will get back around the table on 4 January after negotiations between the parties adjourned at mediation service Acas yesterday.
The new talks will be held just days before thousands of Underground workers plan to walkout for 24-hours from 6:00pm GMT on 8 January in a long-running dispute over staffing levels.
The Tube strike will coincide with strike action from Aslef train drivers and RMT conductors on Southern rail from 9 January.
An RMT spokesman would not reveal to IBTimes UK what was discussed at Acas, but a circular from the union to its members claimed Underground bosses had "no new proposals".
"We have made it clear to [London Underground] that in the absence of acceptable proposals to meet our demands we will be pressing ahead with our strike action, called together with TSSA, on 8/9 January," the message added.
The union, alongside the TSSA, have also raised concerns about travel ambassadors on the Underground, who they claim are "poorly trained".
Manuel Cortes, the general secretary of the TSSA, said: "We await LU's proposals, and are keen to make real progress, but have yet to see or hear the resolve we have been so urgently seeking from LU bosses to reduce the serious safety and security risks caused by ticket office closures and the axing of more than 800 customer service and revenue protection staff in April of this year.
"As things stand the Tube remains less staffed, less protected and less safe at the end of 2016 than at the beginning of the year. Unless LU's fresh proposals next week give reassurances our overstretched staff so urgently seek, our 24-hour strike scheduled for January 8 will go ahead."
London Underground had not responded to a request for comment. But Steve Griffiths, Chief Operating Officer for London Underground, said in a previous statement that the network had "always committed" to reviewing its staffing model with the trade unions.
"Following talks we are recruiting additional staff for stations and believe this will help us to provide a better service for our customers," he said.
"We will continue working with the unions as well as implementing the independent recommendations made by the London TravelWatch review to ensure our customers feel safe, fully supported and able to access the right assistance at all times. We would encourage the unions to work with us on this process rather than threatening strike action."