London Underground workers are planning to stage a strike in the New Year as part of a row over jobs, the TSSA and RMT unions announced on Thursday (22 December).
The TSSA claimed staff reductions as part of former Mayor of London Boris Johnson's Fit for Future programme have resulted in a "huge spike" in verbal and physical abuse towards workers and "downgrading" of safety standards.
"Our members are fed-up of being made scapegoats for passenger frustrations with the new - and failing - ticket-vending machines. They're fed-up of being pressured into overtime to try to cover-up the misguided decision to cull over 800 jobs," said Manuel Cortes, the general secretary of the TSSA.
He added: "In all conscience, our members can't hold back from taking strike action any longer. LU management are now faced with the challenge from our reps to do the right thing and restore staffing levels and safety to our Tube.
"But if they continue with unjust and unfair working practices, they will face the striking consequences of workers who are no longer prepared to put up with the new stresses and strains that have been heaped upon them."
Members of sister transport union the RMT are also planning to walkout for 24-hours from 6pm GMT on 8 January. The union claims the job cuts have "left safety on a knife edge"
Mick Cash, RMT general secretary, said: "RMT members on the London Underground stations see day in and day out the toxic impact of the job cuts programme and they are reporting back that it is horrific.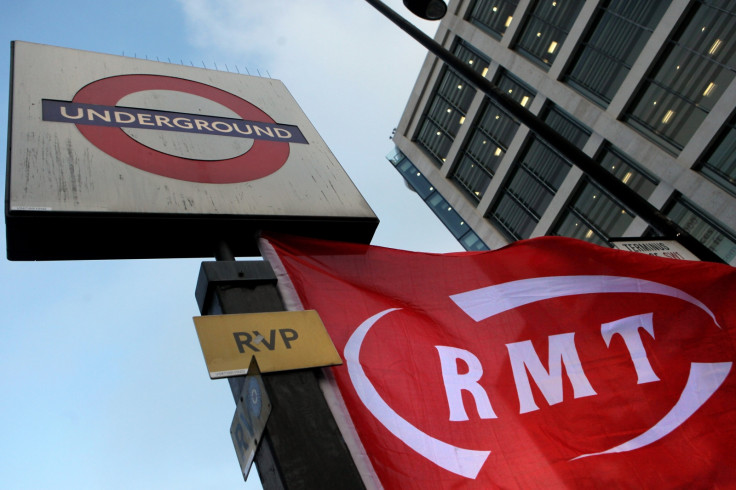 "It has now also been shown that at management level there is agreement with the union that the cuts have been a disastrous mistake. With the constant overcrowding on stations and platforms it is only a matter of time before there is a major tragedy if we don't act decisively. Our dispute is about taking action to haul back the cuts machine and put safety back at the top of the agenda."
The London Underground walkout will coincide with strike action from Aslef train drivers and RMT conductors on Southern rail from 9 January.
Steve Griffiths, Chief Operating Officer for London Underground, said: "We have always committed to reviewing our new staffing model with the trade unions during its first year.
"Following talks we are recruiting additional staff for stations and believe this will help us to provide a better service for our customers.
"We will continue working with the unions as well as implementing the independent recommendations made by the London TravelWatch review to ensure our customers feel safe, fully supported and able to access the right assistance at all times. We would encourage the unions to work with us on this process rather than threatening strike action."