Stan Wawrinka and Rafael Nadal have given the 2018 Australian Open a huge boost after revealing that they are looking forward to the first Grand Slam of the year.
Wawrinka last featured at Wimbledon in July when he was sent packing in the first round after his shock 6-4, 3-6, 6-4, 6-1 loss to Daniil Medvedev.
Having played with an issue with his left knee for many months, the Swiss star decided to undergo surgery and end his 2017 season early.
The three-time Grand Slam winner has previously confirmed to take part in the 2018 Australian Open, but after his withdrawal from the Mubadala World Tennis Championships in late December, there were still some doubts.
However, Wawrinka put them to rest by revealing he was excited to be back on the Tour, following an event with the tournament's ball kids at Melbourne Park on Tuesday (9 January).
"I'm really, really happy to be back on the Tour and seeing the sun," Wawrinka told reporters, as quoted on Reuters.
"For me, the first thing is to play a match, to play a tennis match again. It's been many months out of the tour. It's not always the best when you are an athlete so I'm looking forward to it, enjoying the crowd.
"Still a lot to do but I'm feeling really positive so looking forward to starting."
It serves as a major boost for the event following the recent withdrawals of Andy Murray, Serena Williams and Kei Nishikori, all of whom were expected to take part.
"There's been a lot of questions and in fact, this is the first time publicly in six months that he's [Wawrinka] said anything, so we are excited that he agreed to come here and do it with the ball kids," Australian Open tournament director Craig Tiley said.
"So he's ready to play. I've watched him practice. Obviously to play best-of-five-set matches and to play seven of them in two weeks, he'd need to have a lot of things go his way.
"But, as he indicated this morning, he will be ready to play and it's great to see him out here."
Meanwhile, world number one Nadal featured in an exhibition match at the Kooyong Classic in Melbourne on Tuesday in a 4-6, 5-7 loss to Richard Gasquet.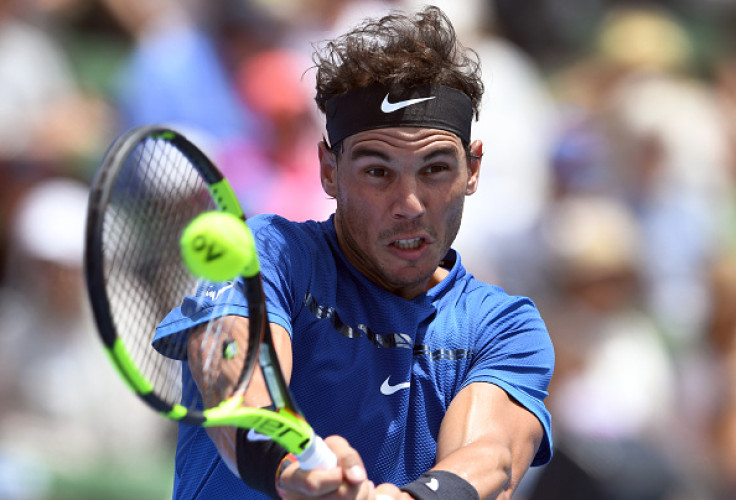 The Spaniard has not featured since withdrawing from the ATP Finals in London, and like Wawrinka, he also pulled out of the Mubadala World Tennis Championships. However, he was happy with his "test" and is now aiming to be ready for the Australian Open.
"It was a good test for me and good practice," Nadal told reporters. "I'm good and I am here so that's good news and my idea is just to keep practising the next couple of days to be ready for the beginning of the Australian Open."
Both Wawrinka and Nadal will feature next in the exhibition Tiebreak Tens event at Melbourne Park on Wednesday (10 January).