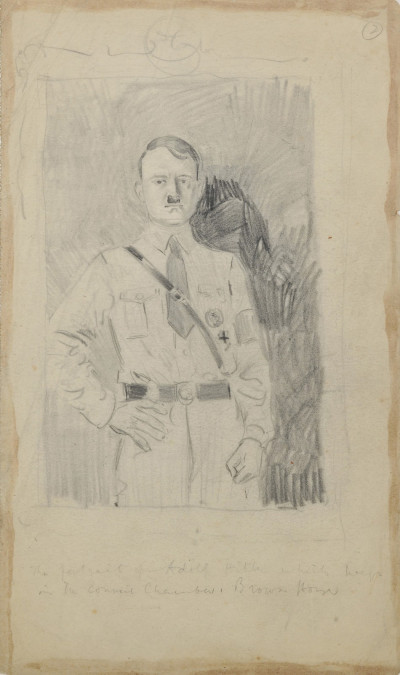 Drawings and his Adolf Hitler and his henchmen by a British artist in 1931 have emerged which give a glimpse of the early stages of Nazism.
Helen McKie was the only woman to be allowed to sketch pictures of the dictator in his Munich Head Quarters.
The pictures were drawn two years before Hitler seized power of the Nazi party and eight years before the start of World War Two.
McKie, who dies in 1957 aged 68, was an illustrator for magazines and her pictures of Hitler have been discovered by the family of collector Mark Dineley.
The full set of 17 pictures have been offered for sale at auction with an estimate of £7,000. The auction will take place on November 17 at Dominic Winter auctions near Cirencester, Gloucestershire.