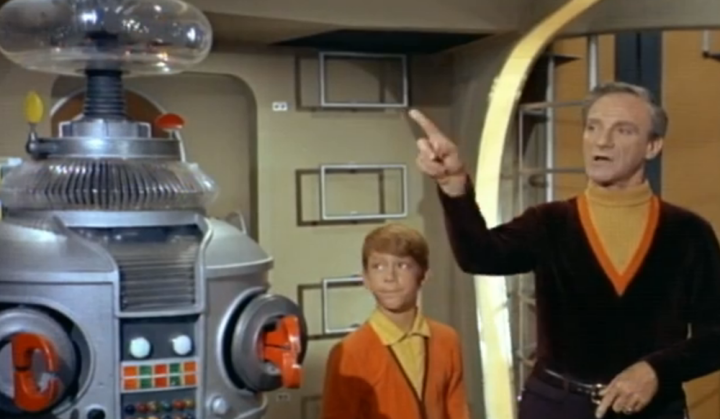 Lost in Space – the 60s television show not *that* Matt LeBlanc movie – is looking set to get the reboot treatment with a new series being worked on.
Legendary TV are working on the show according to Deadline, tasking big screen writing duo Matt Sazama and Burk Sharpless – whose most recent screenplay Dracula Untold is currently on the big screen – with making it all work.
Debuting fifty years ago in 1965, Lost in Space was a science fiction flavoured take on The Swiss Family Robinson which told the story of a family sent into space as part of a US colonising mission, but who end up lost (IN SPACE) after their trip is sabotaged.
It starred Guy Williams, June Lockhart and Mark Goddard, running for three seasons and 83 episodes before escalating costs caused its cancellation in 1968.
As mentioned, the series was turned into a big screen adventure in 1998 with Friends star Matt LeBlanc, Gary Oldman, Heather Graham and William Hurt. It was mauled by critics and pulled in a middling box office total, killing the planned franchise there and then.
Deadline's report call the idea a "passion project" for Legendary, having attempted to relaunch the series numerous times over the years. This project may go the same way as those failed attempts, but having writers attached certainly helps its chances.