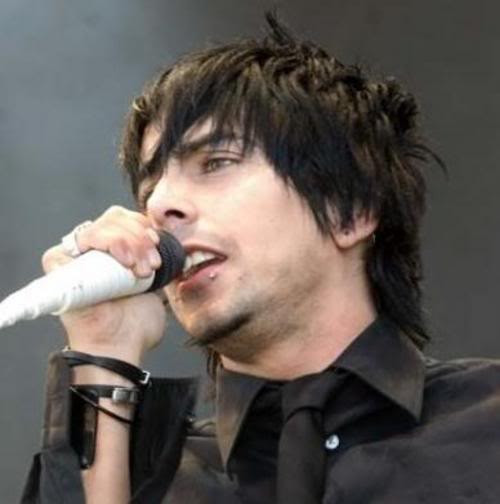 The bandmates of Lostprophets singer Ian Watkins have said they are in a "state of shock" following the news the Welsh rock star faces child sex offence charges.
Watkins, 35, from Pontypridd, has appeared in front of Cardiff magistrates court facing allegations of conspiracy to rape a one-year-old girl.
The singer is also accused of two incidents of conspiring to engage in sexual touching with two young children, as well as possessing, making and distributing indecent images and possessing "extreme" animal pornography.
Following the court appearance, Watkins' fellow band members Jamie Oliver, Lee Gaze, Mike Lewis, Stuart Richardson and Luke Johnson issued a joint statement on the group's official website.
The statement said: "Following charges made today against Ian Watkins, we find ourselves in a state of shock. We are learning about the details of the investigation along with you.
"It is a difficult time for us and our families, and we want to thank our fans for their support as we seek answers."
Watkins, along with two women aged 20 and 24 who cannot be named for legal reasons, are due to appear before Cardiff crown court on 31 December.
The 24-year-old has been charged with the same offences as Watkins, while the 20-year-old is charged with five of the same offences but not conspiracy to rape.
John Cameron, head of child protection operations for the NSPCC, said: "We can confirm we are working alongside South Wales police and the Child Exploitation and Online Protection Centre on this investigation.
"It's vital we send a clear message to those who have experienced abuse that they can never be to blame for what has happened to them, that they have somewhere to turn and that they will be taken seriously."
Anyone with any information concerning this investigation is asked to contact the Operation Globe incident room on 0800 056 0154 or the NSPCC on 0800 389 5347 or 00 44 207 158 0011 if overseas.
Lostprophets formed in in 1997 and released debut album Thefakesoundofprogress in 2000. The band's fifth album, Weapons, was released this year. They have sold more than 3.5m albums worldwide.