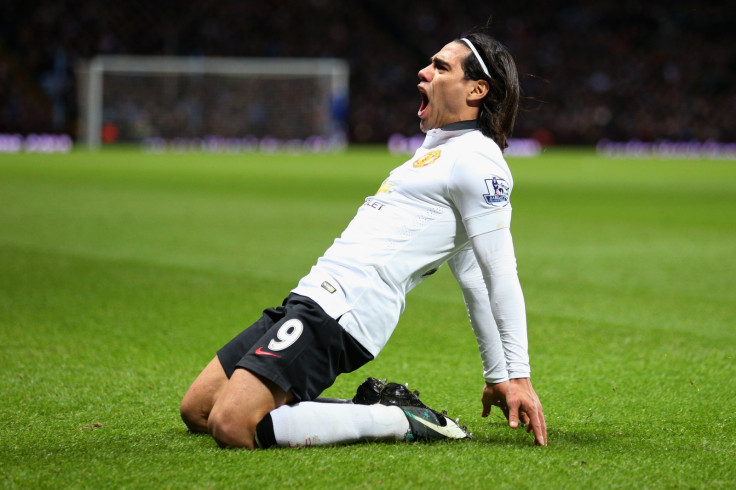 Former Manchester United and Tottenham striker Louis Saha says Radamel Falcao is failing to make the expected impact at Old Trafford because he is feeling the pressure of a potential big money permanent contract move to the club.
The Premier League giants secured the services of the Colombian international star on transfer deadline day last summer after agreeing a loan deal with Monaco with the option of making the move permanent next summer.
According to the reports United paid then around £6m for the one-season loan but will need to pay an extra £44m should they decide to take the former Atletico Madrid striker on permanently at the end of the season.
Falcao has struggled to convince manager Louis van Gaal that he is worth the money after scoring only four goals in his first 19 appearances for the club.
But Saha believes it is the pressure of having to earn a permanent move to Old Trafford that is preventing Falcao from proving his value in the Premier League.
"Falcao is under pressure because of his contract. As a striker you want to score. When there is that amount of money involved you are under pressure," Saha said, according to the Daily Mail.
Saha believes the Colombian international has what it takes to thrive in the Premier League but will need some more time to adapt to the English physical style before rediscovering his peak.
"When you are in a different formation or different management then you have to adapt. It could take three months, six months or maybe a year before you understand it," Saha said.
"It happens to even the best players. It happened to Patrice Evra here. For the first six months he was struggling. He didn't seem to understand the physical nature of the game in England. But he changed into a terrific player."
Furthermore, and speaking about his own experience with injuries, Saha claimed that Falcao needs some extra time to adapt to United due to the serious knee problem he suffered last season while playing for Monaco.
"It is very hard. It is the hardest time in your life," Saha said when asked about the difficulty of returning from long-term injuries.
"You need to work with a team full of confidence. When I was coming back I had some team-mate scoring goals every week so it was easier for me to adapt and just pick up some goals here and there. The pressure wasn't as big.
"I have sympathy with Falcao. I have no doubts about him. I know how hard it is to be a striker. There is always a lot of competition at this club.
"It is a battle. But he has the quality to do a great job here."