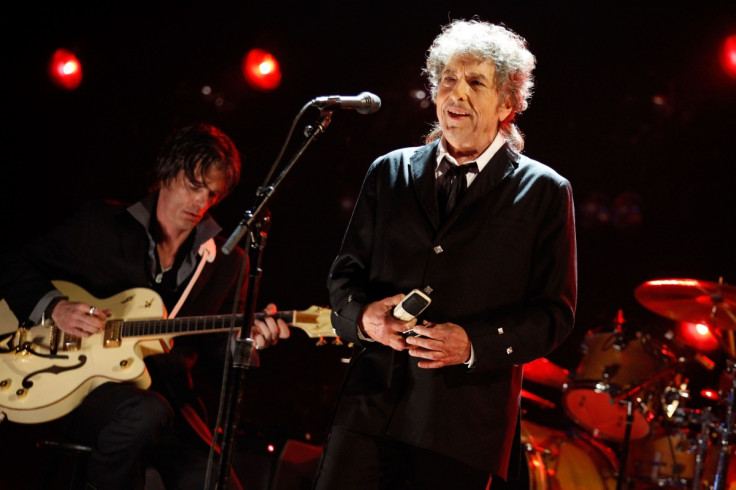 Patti Smith admits she felt a huge sense of "humiliation" after forgetting the lyrics to a Bob Dylan song. With Dylan unable to attend the Nobel Prize ceremony in Sweden on 10 December, Smith did the honours of accepting the legendary singer's literature award and sang his famous song A Hard Rain's A-Gonna Fall, but stumbled on the lyrics.
In an essay published by the New Yorker, Smith, 69, explains how she became overwhelmed with nerves while singing the 1963 song in front of around 1,500 guests at Stockholm's Concert Hall. When beginning the second verse, the punk icon told the orchestra to halt the performance and apologised while covering her face with her hands.
Addressing the incident, Smith writes: "I hadn't forgotten the words that were now a part of me. I was simply unable to draw them out... I thought of my mother, who bought me my first Dylan album when I was barely 16.
"It occurred to me then that, although I did not live in the time of Arthur Rimbaud, I existed in the time of Bob Dylan. I also thought of my husband and remembered performing the song together, picturing his hands forming the chords."
Fortunately, Smith was able to continue with the performance and still received applause from the audience. Explaining how she felt immediately after leaving the stage, Smith reveals: "As I took my seat, I felt the humiliating sting of failure, but also the strange realisation that I had somehow entered and truly lived the world of the lyrics."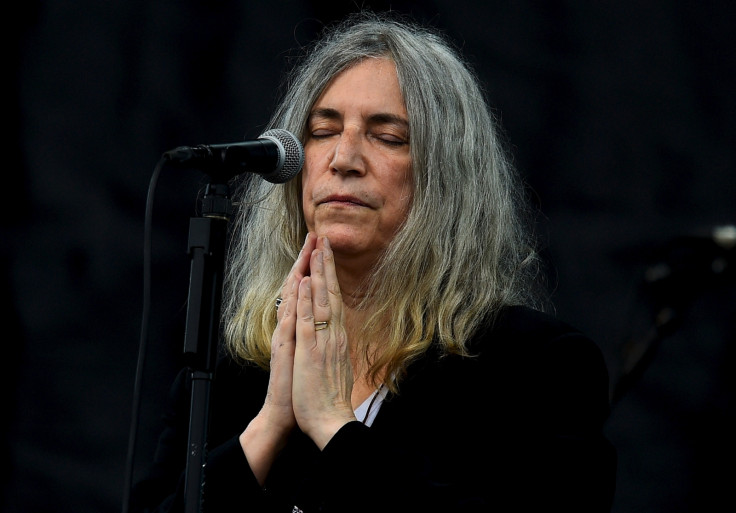 Smith continued: "Later, at the Nobel banquet, I sat across from the American ambassador – a beautiful, articulate Iranian-American. She had the task of reading a letter from Dylan before the banquet's conclusion. She read flawlessly, and I could not help thinking that he had two strong women in his corner. One who faltered and one who did not, yet both had nothing in mind but to serve his work well." The essay concludes: "Seventy years of moments, seventy years of being human."
Prior to the ceremony, the Swedish Academy announced that Dylan, 75, would not be in attendance but will still give the required Nobel Prize lecture at a later date. The Blowin' In The Wind singer-songwriter is scheduled to visit Europe in 2017 after announcing a string of tour dates, which includes UK shows in Cardiff, Wembley and Liverpool.
Watch Patti Smith cover Bob Dylan at the Nobel Prize ceremony: