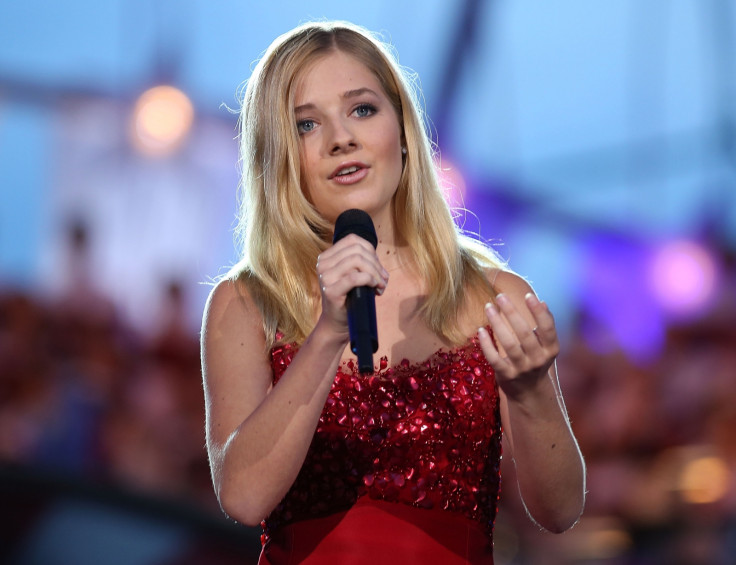 Donald Trump has finally found a performer to sing the US national anthem at his inauguration next month. US singer Jackie Evancho has agreed to belt out at the Star-Spangled Banner when the president-elect is ushered into the White House on 20 January 2017. While it is a relief for Trump and a major milestone for the 16-year-old pop star, everyone is wondering just who is Jackie Evancho?
Confirming the news, Evancho told the Today Show on 14 December she was "so excited" to land the gig and promised "it's going to be awesome". According to TMZ, Evancho's mother, Lisa, revealed that Trump, 70, personally rang the teenager to offer her the gig to which she immediately accepted.
Boris Epshteyn, director of communications for the Presidential Inaugural Committee, revealed the excitement from Trump's team, tweeting: "Honored to have @jackieevancho performing the National Anthem at the @TrumpInaugural Ceremony. She's an inspiration for all Americans!" Epshteyn added in a statement: "As the youngest solo artist to ever go platinum, she is a true role model and inspiration for people young and old in our country and around the globe. Jackie represents the best and the brightest of America."
Early reports claimed that iconic classical singer Andrea Bocelli would duet with Evancho but the tenor is allegedly still in talks with the inaugural committee. It is not known if Trump will invite another singer to perform on Inauguration Day but rumours previously suggested Kanye West was in the running after the rapper met the Republican at Trump Tower.
Since he won the US presidential election in November, Trump has reportedly struggled to find musicians to sing the national anthem after he was denounced by much of the music industry. However, country music legend Garth Brooks stated he would be willing to "serve" his next president while Motley Crue singer Vince Neil claimed to have agreed to take part but was uninvited.
As Evancho prepares for arguably the biggest performance of her career to date, IBTimes UK gets to know the singer.
Watch Jackie Evancho's All Of The Stars music video: