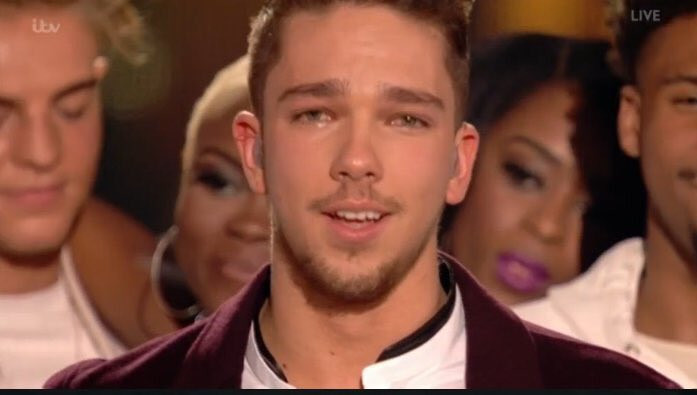 X Factor champ Matt Terry has officially entered the Christmas number one race after winning the ITV singing competition. The 23-year-old is hoping to claim the UK top spot with his winner's single When Christmas Comes Around but admits it will be "tough" facing serious rivalry from One Direction star Louis Tomlinson and Cruz Beckham.
According to the Official Charts Company, the Kent-native is on course to claim this week's number one on Friday 16 December with his debut single, which was written by Ed Sheeran. However, Terry will have to cling onto the top spot for another week when the festive chart-topper is announced on Christmas Day (25 December).
Addressing the heated race, Terry said during a Q&A session for AOL's Build Series LDN on 14 December: "It's definitely very difficult, it's going to be tough. I'd love it, I think it will be a dream come true. You never know."
Terry is up against 1D singer Louis Tomlinson, whose debut solo single Just Hold On features Steve Aoki, and also Victoria and David Beckham's 11-year-old son Cruz Beckham with his festive jingle If Everyday Was Christmas.
It is the first time in its 12-year history that X Factor has released an original song as the winner's single. Expressing his gratitude for Sheeran, 25, lending his talents to the song, Terry said: "I just can't believe I have a single written by Ed Sheeran. I have no words for it, I just really can't believe it. I think as soon as I put the brakes on that is when everything is going to hit me and I'll probably just burst into tears again.
He added: "I tweeted him but I really would love to meet him just to give him a massive hug, tell him he's a genius. I don't think I could thank him enough for this."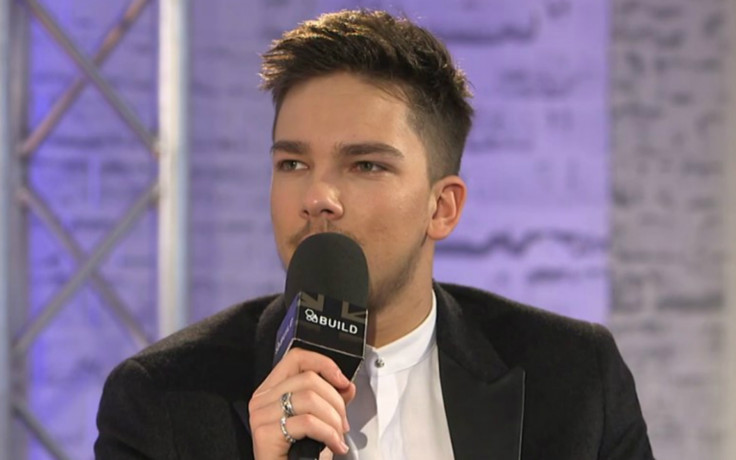 Terry was mentored by former Pussycat Dolls singer Nicole Scherzinger throughout his X Factor journey, however some rumours suggested their relationship was slightly more than professional. Shutting down the flirtation whispers, the singer explained: "It's a brother and sister relationship. We are the same person. We have the same mind, we think the same things, we have the same ideas and say the same words at the same time – it was really creepy."
He continued: "It's just a really good relationship. I think it was on the same day that we both had separate interviews and I was like, 'Nicole's like my big sis', and she was like, 'He's like my little brother'. It's a great relationship, I'm so glad that I met her and she's in my life. She's such an inspiration to me and a big support. I knew I wanted Nicole from the very start. She knows what she's doing, she's done it and been in the charts for years and has experience."
Terry is now signed to Sony's RCA Records instead of Simon Cowell's Syco, breaking the X Factor winner's tradition.
Listen to Matt Terry's When Christmas Comes Around: