Louis van Gaal Addresses Nick Powell Absence - What Role Will He Have at Manchester United This Season?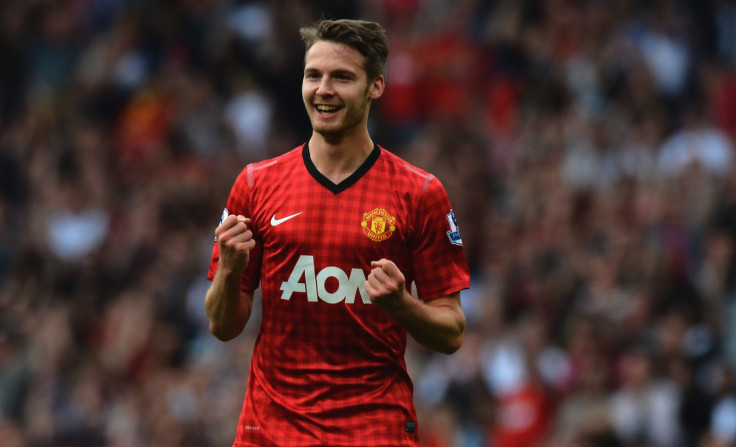 Manchester United and Louis van Gaal have returned from their honeymoon in the United States with the manager now a bit more conscious of what he has at his disposal. As many expected, part of that process involved handing a smattering of youngsters the opportunities to force their way into contention ahead of the new season.
Some did better than others. Sam Johnstone, Tyler Blackett, Michael Keane, Reece James, Jesse Lingard and Will Keane all provided demonstrations of what they can offer the Dutchman next term, but there was one more name that was notable only by its absence.
The Guardian reported Nick Powell was scheduled to travel across the pond in order to join up with his teammates in time for the clash with AS Roma 12 days ago. Of course we now know that wasn't the case, but his lack of involvement in the club's reserve pre-season fixtures and the radio silence emitting from his Twitter account proved perplexing.
The natural assumption was the Crewe Alexandra graduate was still working on his fitness following an injury, something van Gaal alluded to in a recent press conference. Ahead of the start of the new season he said: "I wish that we start a little bit later. For example, Marouane Fellaini, Adnan Januzaj and Nick Powell are not here. Robin van Persie started yesterday so we are not ready yet. But, okay, we will have to train in the season more than ever to make sure we are prepared."
Whether Powell is part of van Gaal's immediate plans is likely to depend on where the Dutchman envisages the 20-year-old playing. Upon his arrival at Old Trafford in the summer of 2012, Sir Alex Ferguson christened the youngster the heir to Paul Scholes' throne. Such a comparison was reinforced on Powell's debut when he netted a fabulous strike worthy of the former midfielder's greatest hits collection.
Dario Gradi, the man credited with Crewe's excellent development of young talent over the years including Powell, was inclined to agree with the former United boss.
"I asked Dario if Nick could be a central midfielder. Dario thinks that's his position and Nick does too so we're all in accord. We hope he'll be a central midfield player and that's where we'll develop him," Ferguson said two years ago.
But for someone who has been tipped to replace perhaps the greatest English midfielder to ever play in the Premier League, he hasn't played there much. During the second half of his first season at Old Trafford while playing for the club's Under-21 ranks, Powell was often the furthest man forward. He often led the line while Adnan Januzaj filled the creative void behind the England Under-21 international, a combination that provided a telling glimpse of what the future could hold for the duo at the club.
It was a similar story during his successful loan spell at Wigan Athletic last season. Powell operated as a centre forward for large spells of his time at the club when he wasn't tucking in behind the striker, keeping out the experienced Grant Holt and fending off the challenge of his United teammate Will Keane during his two month spell at the DW Stadium.
If Powell is to be the metronomic midfielder his admirers have predicted him to become, he will have to start playing there this season. Van Gaal has already acknowledged he has inherited an unbalanced squad which is awash with attack-minded options but missing quality elsewhere. Nick Powell the centre forward or Nick Powell the attacking midfielder would do little to address that disparity. But given United's paucity of options in central midfield and the manager's inclination to look towards his young hopefuls, Powell could represent an option in the centre of the park.
Of course, that is reliant on the judgment of the Dutchman. As we need no reminder of, van Gaal is very much his own man and will think nothing of ignoring the ringing endorsements handed down by former managers if he is indifferent to what he sees from Powell on the training ground in the coming weeks.
With just shy of a month remaining before the transfer window closes, van Gaal's vision will begin to take shape sooner rather than later. Expect an answer regarding Powell's immediate future then.
© Copyright IBTimes 2023. All rights reserved.