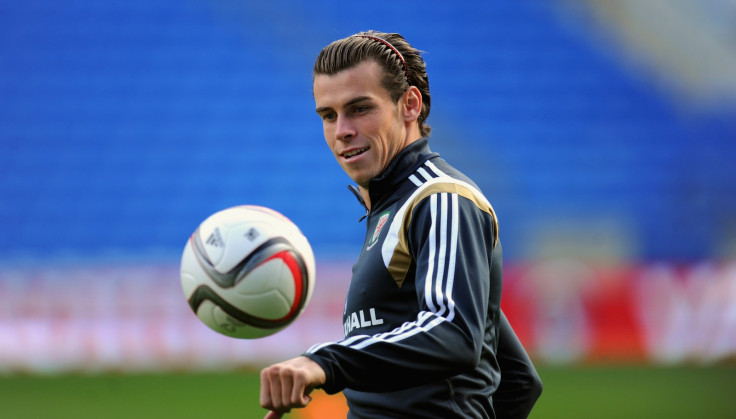 Manchester United manager Louis van Gaal wants to bolster the Premier League giants further this summer with at least three players, including Real Madrid record signing Gareth Bale, according to reports in Spain.
The Dutch boss already spent more than £150m signing Ander Herrera, Luke Shaw, Marcos Rojo, Angel Di Maria, Daley Blind, and Radamel Falcao (on loan) during the summer.
But Spanish newspaper AS claimed that van Gaal believes United are still three or four players away from competing with Chelsea and Manchester City for the Premier League title.
Nevertheless, after securing six wins and just one draw from their last seven Premier League games, the Old Trafford side are still third in the table, seven points behind their neighbours and 10 away from the leaders.
AS reports that the manager has identified that he wants a centre-back (perhaps two), a midfielder, and a marquee signing who can make the difference and wins games.
The Spanish newspaper understands that the chosen one is former Tottenham legend Gareth Bale.
David Moyes recently revealed that United already tried to sign him when the Wales star was at Tottenham, just prior to his £91m move to La Liga, and van Gaal has now asked his bosses to make a new attempt to sign the Welshman this summer.
The Spanish newspaper claims that without the need to accommodate their accounts to comply with Financial Fair Play, the Premier League giants "are willing to throw the house out of the window and offer £120m" for the Real Madrid star.
Nevertheless AS believes it wouldn't be easy to convince both the Santiago Bernabeu official and Bale himself just with money.
Bale's release clause at Real Madrid is set at €1bn and the Spanish giants are not likely to negotiate his departure at any price.
Even though recent reports in England claimed Bale would like to return to the Premier League, sources close to the player denied that information, claiming the Welshman's is very happy in La Liga.
Indeed Bale himself recently revealed he is enjoying his life in Spain, after Los Blancos added the Club World Cup final on Sunday to their Champions League, Copa del Rey and Uefa Super Cup triumphs.