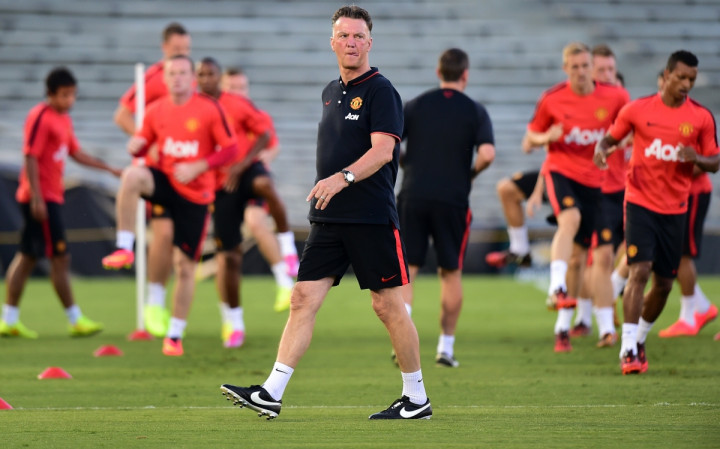 Manchester United manager Louis van Gaal, has tasted success at every club that he has managed thus far. He started at Dutch club Ajax, where he went on to win the league title and the Champions League, following which he found success with Barcelona, Bayern Munich and AZ Alkmaar.
The Dutchman admitted that he was very keen to manage in England and hence announced his resignation from his post as Netherlands manager as early as October. He claims that he wanted to alert all the English clubs to his availability for a managerial position.
"There was only one more football country I wanted to see inside and that was England," Van Gaal said, as quoted in the Express.
"That was why I announced in October that I would be leaving my job as Holland manager after the World Cup – it was so all the English clubs would know."
"In the end, I had more offers than Manchester United. Tottenham also came in for me but to work for Manchester United, the biggest club in the world, makes me very proud," the Dutchman continued.
"I have managed in games at Old Trafford before, and I know what an incredible arena it is and how passionate and knowledgeable the fans are."
"The club has big ambitions. I too have big ambitions and together I'm sure we will make history," the former Bayern Munich manager added.
The Red Devils boss also went on to throw light on his philosophy of integrating young players into the team. At Barcelona he was credited for bringing through the likes of current stars Xavi, Andres Iniesta and Carles Puyol.
Similarly United youngsters got regular game time during United's pre-season tour of the US and if they prove themselves, they can expect to get a shot to play for the first team. Also with regards to transfers, Van Gaal admitted that he signs players for the long-term rather than for the short-term.
"I'm not a coach who thinks short-term. I am a coach who always thinks in the long-term," the former Ajax manager explained.
"When you look at Ajax, I had the youngest team to win the Champions League, with 17, 18, 19-year-old players. When I buy, I buy players for the long term not the short term because I respect the club I'm at," Van Gaal concluded.