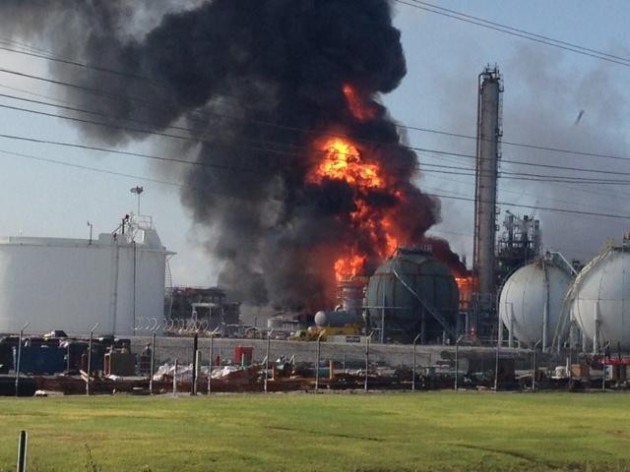 At least 15 people have been injured in an explosion at a chemical plant in Louisiana, according to local reports.
Fire, ambulance and rescue teams have rushed to the Williams Olefins plant alongside Highway 30. Residents have been warned by police to stay inside their homes.
"It's an active scene. The fire department, the sheriff's office and hazmat (hazardous materials) team are responding to the explosion at the Williams Olefins plant," said Amy Johnson, a spokeswoman for the Ascension Parish Office of Homeland Security and Emergency Preparedness.
Cynthia Johnson, who lives nearby, told The Advocate that she and her daughter felt their mobile home shaking when the explosion occurred.
Cleveland Cushingberry said he was driving alongside the factory when it exploded. he reported seeing huge flames.
The plant manufactures ethylene, which is used in the production of plastics. Each year, it produces nearly 1.3 billion lbs of ethylene and 90 million lbs of polymer- grade propylene, according to the company's website.
More follows...