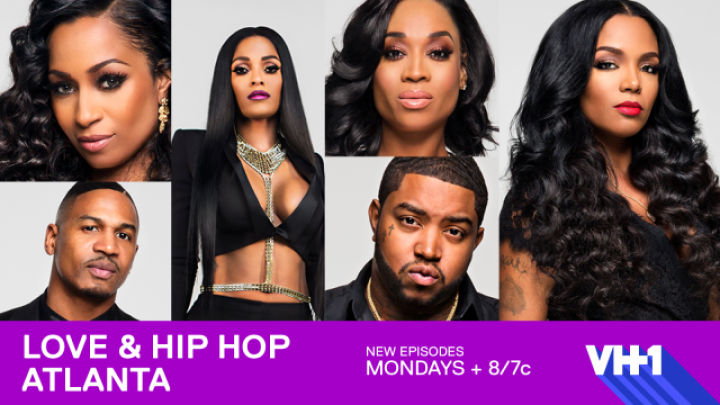 All the drama in Love And Hip Hop Atlanta season 5 will only heat up as the fights between estranged couple Stevie J and Joseline Hernandez escalate. The latter has claimed to be pregnant with the record producer's baby and even posted a picture of her baby bump and an ultrasound.
However, none of her claims have been confirmed by Stevie who has asked fans to wait and said "time reveals all things". The feuding couple will return on another episode of the popular VH1 show on episode 14 titled Confessions.
The official synopsis of the episode reads as follows:
All hell breaks loose at Stevie's pool party when Karlie confesses to Tiarra and when Dime comes face-to-face with Joseline. K.Michelle takes Ariane under her wing. When Joc confesses his sins, J-Nicks comes up with a plan to surprise Amber. Scrappy tries to win back Bambi while Tammy and Deb share a tearful moment.
Previously, Bambi – a fellow participant of the docu-reality series – took pot shots at the self-proclaimed Puerto Rican princess and posted two photos of herself – one with a -bulging stomach and the other with flat one – on her Instagram account and captioned one of them: "False alarm. It was just gas. My bad."
It remains to be seen how Hernandez will react to Bambi's subtle digs at her in the upcoming episode. Further, there is a lot going on between Stevie and his former girlfriend Mimi Faust. In a clip from the upcoming episode, Faust is seen confronting her former loverabout his growing proximity with Jessica Dime.
Nonetheless, the record producer clarified that he did not intend to hurt Mimi and wanted to teach a lesson to Joseline which is why he was doing some business with Dime.
Love And Hip Hop Atlanta season 5 episode 14 will air on Monday (11 July) at 8/7pm CT on VH1.
Click here to watch
the episode online on Hulu.