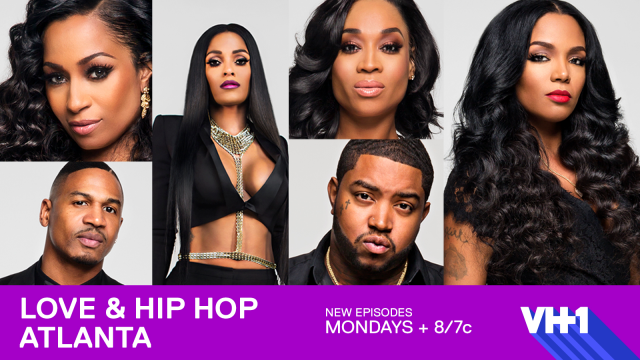 Stevie J and Joseline Hernandez's fight is far from over in Love And Hip Hop Atlanta season 5 and the upcoming episode will only make it worse as the estranged couple will come face to face after a long time.
In order to irk her former partner, the self-proclaimed Puerto Rican Princess invites Tommie over to her place while the record producer is trying to win back Mimi Faust's trust. Faust, who is his former girlfriend and mother of his daughter Eva, is furious with him for his fake marriage.
Meanwhile, VH1 has released a bonus clip from the previous episode, where Stevie J gives a sensual massage to his former girlfriend and this has reignited speculation that the couple may reunite after the fake marriage expose.
In episode 12, Stevie decides to collaborate with Jessica Dime for an upcoming project; however, the duo got flirty during their business talks. In the upcoming episode, Dime's closeness with the 44-year-old American musician is expected to create more drama with Hernandez.
The drama continues with other cast members as well as Dime telling Karlie Redd that a blog is claiming that Lyfe Jennings is married even though Redd will be surprised by Lyfe's romantic gesture.
Here is the synopsis of episode 13 titled Funny Business:
Stevie and Joseline come face-to-face since separating. Joseline pushes the limits by inviting Tommie to join them, and Stevie flaunts his new artist, Dime. Karlie comes clean with Tiarra about Scrapp, and Lyfe surprises Karlie with a ring. Rasheeda and Kirk have big plans for DLO that don't involve Kelsie. Momma Dee suspects Ernest is up to no good. D. Smith shares her music with CeeLo.
Meanwhile, Mimi has rubbished rumours that the VH1 producers are planning to fire the entire LHHATL cast after season 5 and hire a completely new set of participants for the highly popular reality TV show.
"This stuff just makes me giggle. People have been calling me all day about it," Faust told RadioTVTalk while calling the rumours a "big lie".
Love And Hip Hop Atlanta season 5 will premiere on Monday, 4 July at 8/7c on VH1. Click here to watch the episode online on Hulu.