Hamilton creator Lin-Manuel Miranda cuts off ponytail after final Broadway performance
The lead actor of the hit stage musical played his final performance as Alexander Hamilton on 9 July.
Tony award winning musical Hamilton celebrated its final performance with the original cast on 9 July with an emotional farewell. While the exiting actors bid their adieus, the show's creator and lead, Lin-Manuel Miranda, said goodbye to one additional thing – his long locks.
The actor, who had to sport a ponytail to play Alexander Hamilton's character cut-off his hair a day after their last appearance in the Broadway hit. He shared a photograph of a couple of locks on Twitter with the caption "Teach 'em how to say goodbye..."
As fans began to discuss what new look he might try out, Miranda shared another photo, this time with Jennifer Lopez and while most of his hair is hidden with a cap, we can see that he has opted for a close cut.
Leslie Odom Jr, who won a Tony Award as Aaron Burr, and Phillipa Soo, a Tony nominee who portrayed Eliza Schuyler also made their final curtain call on Saturday. US Secretary of State John Kerry, Jennifer Lopez, Jane Fonda, Rosie O'Donnell, Spike Lee, Charlie Rose and Mariska Hargitay were some of the known faces in the audience that night.
Javier Muñoz will pick up the title role of Alexander Hamilton next.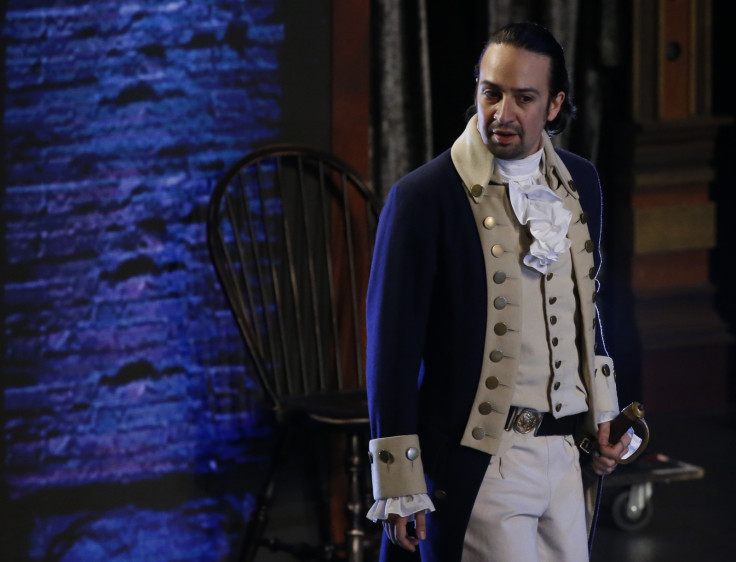 Historian Ron Chernow, who helped Miranda create the 11 Tony awards-winning musical by providing the biography of Hamilton called the show extraordinary. "Well I think it's safe to say that when I was writing the book I never imagined that it would be turned into a musical, much less a hip-hop musical, much less this extraordinary hip-hop musical," he told CBS News. "The show has such universal appeal, it really delights me how he's taken the book and really amplified it and appealed to such a mass audience. It's just astounding."
Miranda recently worked with Ain't Your Mama singer JLo on an Orlando-victims tribute song Love Make The World Go Round, the proceeds of which will go towards the Hispanic Federation's Proyecto Somos Orlando campaign. The musical duo also performed on the Today Show on 11 July.
The 36-year-old theatre icon earlier recorded What The World Needs Now with other Broadway stars like Whoopi Goldberg, Gloria Estefan and Sara Bareilles in support of the victims of the 12 June attack.
© Copyright IBTimes 2023. All rights reserved.