Low oil prices hit Exxon Mobil and Chevron profits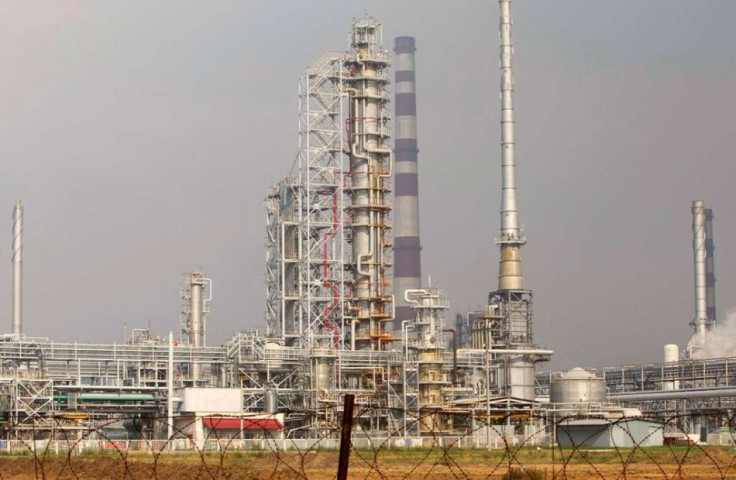 Two of the world's biggest oil companies, Exxon Mobil and its smaller rival Chevron, have reported huge profit drops as low oil prices continue to take their toll. Exxon Mobil reported three-month profits of $4.24bn (£2.76bn €3.79bn), down 47% from the same period last year, while Chevron reported its profit fell 64% to $2.04bn (£1.32bn €1.84bn).
"Third quarter earnings were down substantially from a year ago," said Chevron's chairman and CEO John Watson. "While downstream earnings remained strong, lower overall earnings reflected weaker market prices for both crude oil and natural gas, which depressed upstream profitability."
He added that the company anticipated reducing its workforce by between 6,000 or 7,000 over the next few years as capital and exploratory expenditures were reduced. Next year, he said that spending would be between $25 to $28bn (£16 to £18bn, €23 to €25bn) but he expected that range to drop to somewhere between $20 to $24bn (£13 to £16bn, €18bn to €20bn) over the next two years.
Meanwhile, Exxon Mobil's third-quarter earnings of $4.2bn (£2.7bn, €3.2bn) or $1.01 per diluted share, compared with $8.1bn (£5.2bn, €7.3bn) a year earlier.
"We maintain a relentless focus on business fundamentals, including cost management, regardless of commodity prices," the company's chairman and chief executive officer, Rex W Tillerson said in a statement.
However, it wasn't all bad news as both companies reported cost-cutting and improving margins from the refining part of their businesses.
Exxon's oil and gas production grew by 2.3% to 3.9 million oil-equivalent barrels per day, while Chevron's production fell 1% to 2.5 million.
© Copyright IBTimes 2023. All rights reserved.