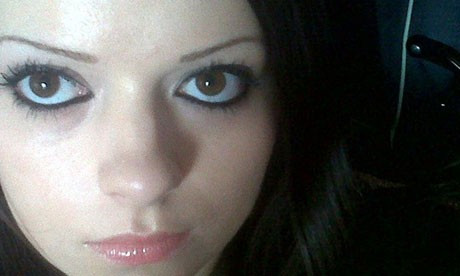 A woman whose three children were found dead after she jumped to her death from a car park in Lowestoft, Suffolk was pregnant with her fourth child.
Fiona Anderson, who was in her early 20s, was found dead having reportedly fallen off the Battery Green multi-storey car park.
Her three children aged between 11 months and three years old were later found dead in suspicious circumstances at an address in Lowestoft. Police added there was no further threat to the wider community.
Post-mortem examinations are due to take place on the children.
The night before her death, Anderson uploaded a photo of an ultrasound scan and wrote a post expressing concern that people will "try to take my babies away".
She was thought to be eight months pregnant when she died.
She added: "I would never do anything to hurt my kids. I just want to keep them safe and happy.
"So many people tried to hurt them and make them sad but I'll never let that happen again.
"I'll never leave them. I'll always love all four of them more than words can describe.
"I'll always be with them keeping them safe the people who are supposed to help us just tell lies and try to take my babies away."
Craig McLelland, the father of three children found dead at the house in Lowestoft said: "When I got a phone call saying somebody has committed suicide, I had a feeling I knew who it was".
Friends of the mother-of-three said she had been struggling with depression after McLelland left her around a month before her death.
Karleigh Burlingham, 20, who knew Anderson, told the Daily Mirror: "She was friendly with my sister Kayleigh and she sent a Facebook message to her last night, saying that she was down and had nobody to talk to.
"My sister said she would talk to her. Her kids are healthy and well brought up. Fiona was outgoing and friendly.
"She would talk to anyone and she was very laid back. But her boyfriend left her about a month or so ago.
"She was heavily pregnant with a baby girl due next month. She was a lovely person. She just didn't seem the sort of mother to do this.
"I thought she was a ­brilliant mother. She must have been going through a very tough time. We just cannot believe it."
Det Supt John Brocklebank from the Norfolk and Suffolk Major Investigation Team said: "We are in the early stages of a large investigation into what has happened, it is too early to be able to come up with a definitive explanation and we will be keeping an open mind. However from our initial enquiries we do not believe there is any threat to the wider community.
"Our priorities now are to establish the circumstances behind the woman's death and how it maybe related to the deaths of the three children. Police are appealing for anyone who has information that may help the investigation to contact police on 101."