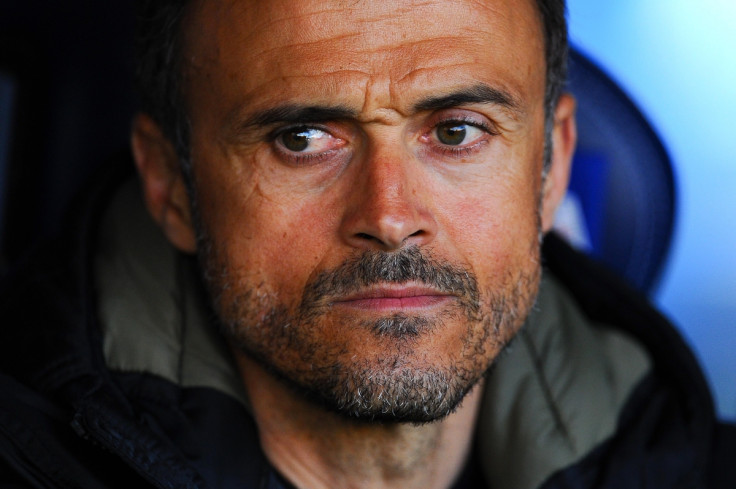 Barcelona manager Luis Enrique has played down the concerns over the 4-0 defeat to Liverpool on Saturday (6 August) although admitting his side made too many mistakes. The Spaniard believes that the physical superiority of the Merseysiders made the difference in the game, but pointed out that at least his players ended free from injuries ahead of the official start to the season.
The La Liga and Copa del Rey Champions arrived to Wembley following two victories against Celtic and Leicester City in their two first games of the pre-season. However, Liverpool trashed them thanks to goals from Sadio Mane, an own goal from Javier Mascherano, Divock Origi and Marko Grujic.
Luis Enrique believes that the result was normal because the Merseysiders have had a longer pre-season as they are only a week away from their Premier League opener against Arsenal.
"The faster pace of their players showed," the Barcelona boss said in the press conference after the game. "But in the middle of the season, it's unlikely that they'd have been able to get a result like that ... It was a case of teams playing at very different rhythms. But it wasn't our day either when it came to making mistakes. And you pay for such mistakes against teams like these."
"The best news is that everyone came through it without getting injured" he added. "It all makes us keener than ever to get back to training and prepare for the next game. We have to work on the mistakes we made."
Barcelona have another friendly against Sampdoria on Wednesday before the Spanish Supercup double tie with Sevilla. The boss is convinced that despite the defeat to Liverpool his squad will arrive ready for the official start to the 2016-2017 season.
"That's what we're planning for" he said. "And we have enough days for the players to get back to full form and fitness."