Luis Suarez: I Am Happy With How I Behaved at Liverpool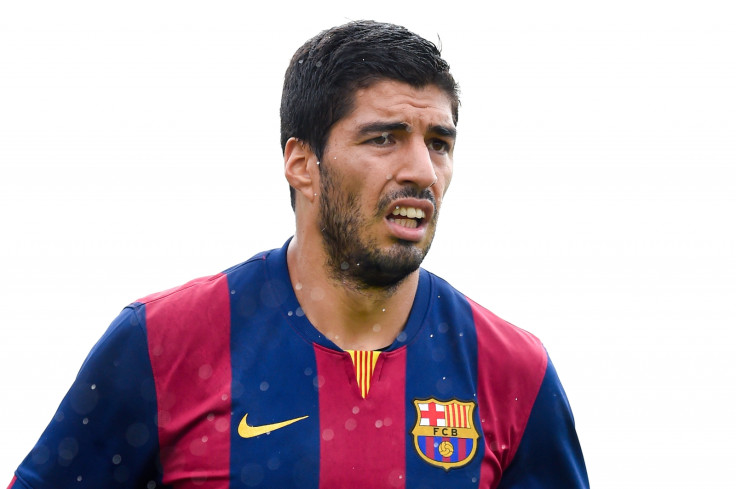 Luis Suarez has claimed he left Liverpool with a clear conscience after leading the Merseysiders back to the Champions League thanks to his attitude and mentality.
The Uruguayan international was a crucial part of Brendan Rodgers' squad last season, scoring 31 Premier League goals to help his side secure second place in the table.
However Suarez decided to end his spell at Anfield this summer, moving to Barcelona for a reported £65m fee.
The former Liverpool hero has backed his decision, claiming he "could leave happy" for helping them get back into the Champions League.
"I really could leave happy because if I hadn't had the attitude and mentality to lead the team, I don't think Liverpool would have done as well as they did" Suarez told Barcelona's official website.
Suarez, who was awarded the Golden Boot award alongside Cristiano Ronaldo, was also asked whether he left Liverpool frustrated at not winning the Premier League. He replied: "Personal success is always welcome and makes you happy, because that's recognition of the good work you have done.
"But I put the team ahead of that and last season Liverpool came so close to winning the Premier League, which would have been spectacular. I appreciate all the work the team did. But I missed six matches and scored all those goals in the Premier League without being the penalty-taker," Suarez said.
Banned from competitive action for four months after biting Giorgio Chiellini during a World Cup match against Italy, the Uruguayan international is expected to make his Barcelona debut in the La Liga Clasico against Real Madrid on 25 October.
Suarez has proved he is ready to return to action after scoring a brace during Uruguay's 3-0 victory over Oman on Monday.
"All I can say is that I have arrived with the desire to be a success at Barça, that I am hungry to win titles" Suarez said. "I haven't played in Europe for a few years and I want to do the best I can in every game.
"I am not giving anything away, because nothing in my life was given to me, and now I have the chance to play for team that I have always wanted to play for, and it's a chance I intend to make the most of.
"I want to show the fans that I want to be a success at Barça and to help my team-mates as much as I can."
© Copyright IBTimes 2023. All rights reserved.