Liverpool manager Brendan Rodgers has criticised the Football Association's intent to punish rather than rehabilitate Luis Suarez following his bite on Branislav Ivanovic.
The Uruguayan international was charged with violent conduct and given a ten game ban for his attack on the Chelsea defender last Sunday, and the Merseyside club have until midday Friday afternoon to decide whether to lodge an appeal against the decision or not.
The length of the ban handed to Suarez has drawn criticism from a number of individuals, including Liverpool goalkeeper Pepe Reina and Rodgers himself, with the latter admitting he would understand "100 per cent" if his forward wanted to leave English football as a result of the ruling. The club swiftly denied any plan to sell the player following Sunday's incident.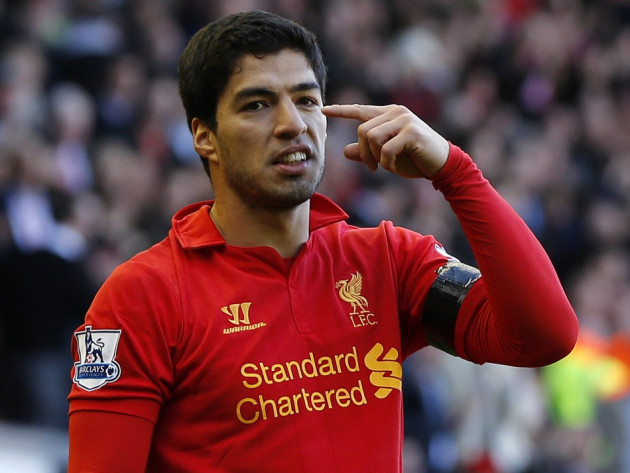 While accepting his player had done wrong, the Northern Irish manager was dismayed by the FA's attitude to issue a "severe" punishment while overlooking the opportunity to re-educate.
When quizzed on Liverpool's own methods to curb Suarez's questionable behaviour, Rodgers said, "That is something which remains in confidence and private to ourselves but we will be able to put in place the various needs in order for him to get that help," he told the Evening Standard.
"As managers we look after the technical and physical side but the wellness and mental side of players can sometimes get overlooked.
"It is very important aspect of modern life and he will have all the help in order to improve and make the behaviour not happen again."
Suarez, who was banned for seven games in an identical incident while playing for Ajax in 2010, may not play a competitive game for Liverpool until October as a result of the decision.
"This is a guy who I see on a daily basis trying very hard," Rodgers continued. "His two passions in life are his family and Liverpool Football Club. He throws his life into that. It is part of his makeup - you can't change that - but I genuinely think he is trying to adapt those traits he has grown up with as a kid to life and the culture here.
"Each time he makes a step forward we find ways to beat him with a stick and beat him down. I can understand if he felt like that [wanting to leave the Premier League] in a moment of reflection."