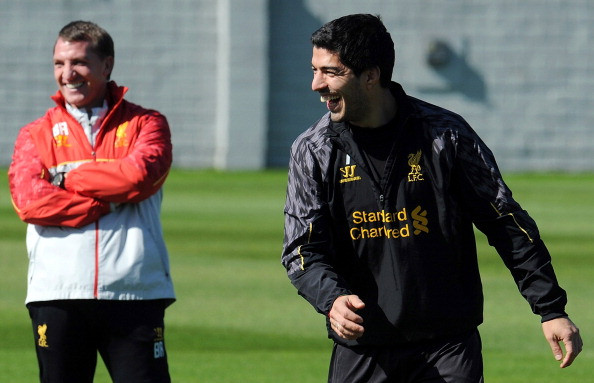 Luis Suarez's future at Liverpool remains uncertain after Fifa confirmed his four-month ban from all football activity does not preclude a transfer.
As well as the ban, the football authority handed Suarez a nine-match international suspension after biting Italy defender Giorgio Chiellini during Uruguay's World Cup victory over Italy on Tuesday.
First reactions to the ban suggested the Uruguayan international cannot be transferred to another club during the fourth-month ban after Fifa stated "the player Luis Suárez is banned from taking part in any kind of football-related activity (administrative, sports or any other) for a period of four (4) months in accordance with art. 22 of the FDC."
But Fifa has confirmed that the administrative ban does not preclude a transfer and the Liverpool man could still move away this summer with Barcelona and Real Madrid reported to be interest in securing his services.
Recent reports in Spain suggest Real Madrid are now out of the race for the striker in the light of his behaviour but Barcelona are still interested in his signature.
Barcelona are reported to be in advanced talks with Suarez who has also reportedly told his close friends he is likely to join the Catalans.
Now Barcelona are trying to convince Liverpool to cash-in on the star with reports suggesting they could complete the deal for a fee around €85m (£67m) which could be reduced by including Alexis Sanchez as part of the deal.
Nevertheless, should Suarez move to Barcelona he would still have to serve the club ban at the Nou Camp.