Luis Suarez has broken his silence regarding his situation at Anfield and has publicly demanded a move out of the club. The Uruguayan believes that Brendan Rodgers has gone back on his word as he had specifically told the 26-year-old last season that he would be allowed to leave if Liverpool fail to qualify for the Champions League.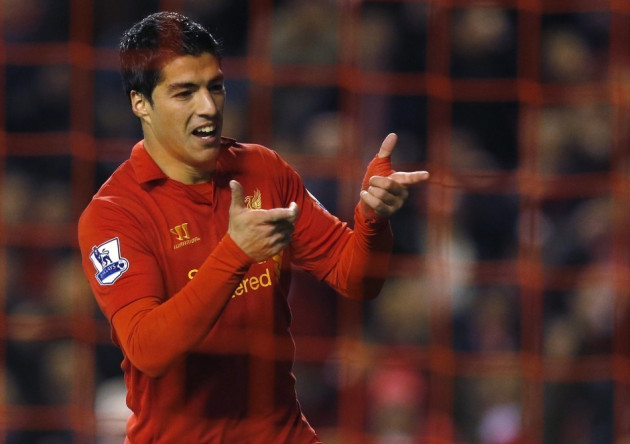 The Reds finished the 2012/13 season in 7th spot, three positions and 12 points beneath the Gunners who have had a £40m plus £1 bid rejected by the Merseyside club. However, a lack of interest from other clubs and Suarez's interest to leave in favour of European football may force them to reconsider their decision.
"Last year I had the opportunity to move to a big European club and I stayed on the understanding that if we failed to qualify for the Champions League the following season I'd be allowed to go. I gave absolutely everything last season but it was not enough to give us a top-four finish - now all I want is for Liverpool to honour our agreement," he said in an interview with the Guardian.
Arsenal believe that bidding anything more than £40m will activate a clause in his contract, something which has been vehemently denied by Liverpool. However, Suarez has added a new twist to the tale, stating that the clause does exist and he would not have any qualms to take Liverpool to the Premier League to sort the confusion out.
"I have the club's word and we have the written contract and we are happy to take this to the Premier League for them to decide the case but I do not want it to come to that. I don't feel betrayed [by Liverpool] but the club promised me something a year ago just as I promised them that I would stay and try everything possible to get us into the Champions League. They gave me their word a year ago and now I want them to honour that. And it is not just something verbal with the coach but something that is written in the contract. I'm not going to another club to hurt Liverpool," he added.
Suarez also backtracked on his allegations on the English media and stated that the comments were the answer to a specific question and was not meant to be taken at face value. He also reiterates his desire to play for Madrid which he believes is inevitable for every player who wants to play at the highest level.
"I was asked a question: 'Would I want to play for Madrid?' It's like anyone asked if they want to change jobs and move to a bigger company. Everyone aspires to the highest levels and all I did was give an honest answer: 'Yes, I would.' On the same day I gave that interview Pepe Reina said the same thing about Barcelona and nobody mentioned it. But if I do it then it means I am disrespecting Liverpool. It has always been the same: one rule for me and another for everyone else," he explained.
"I had just arrived in Uruguay where the press are very good to me because I am one of theirs. They asked me about the press in England. What am I supposed to say? Of course I don't like the fact that my wife goes to the supermarket and there are photographers. But I realise that the press attention is the same wherever you go," he concluded.