Englishman Luke Donald believes his Masters chances are enhanced without the pressure of being world No.1
Donald led the rankings sporadically in both 2011 and 2012 eventually being usurped by Rory McIlroy, who went on to dominate the European and PGA Tour while claiming his second major at the USPGA Championship.
After failing to defend his Tampa Bay Championship, and subsequently rejecting an offer to play the Arnold Palmer Invitational, the world No.3 is already focused on his Augusta preparations, which will continue at the Malaysian Open.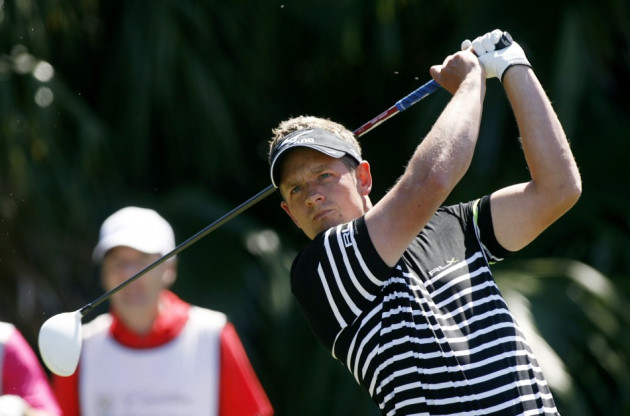 "Naturally the whole point in being the best is to be No. 1, best player on the planet, and that is where I want to be too," Donald said.
"But having said that, I have to agree that there is a little less pressure in being the No. 3 going into the Masters."
"I am looking forward to [The Masters] and in recent weeks my game has come together well enough to give me confidence in doing well next month," he added.
"I've struggled at Bay Hill [the host course of the Arnold Palmer]," complained Donald.
"I don't feel like the course suits my game very well. I've never played that well at Houston, don't know anything about Valero [and] certainly didn't want to take three weeks off before Augusta this year.
"It's nice to knock off a European event. It will save me having to do one at the end of the season. It just seemed like if I was going to fit one of these sort of overseas events, that was a decent week for me."
The Masters represents Donald's most profitable tour in terms of results, with four top ten finishes coming in the last eight years, including a top three finish in 2005.
The 35 year old is without a win in 2013, since his victory on the Japan Golf Tour in Phoenix in November last year, but will be keen to return to winning ways.
Donald will seek to become the first player to hail from England to claim the green jacket for 17 years, since Nick Faldo in 1996, while also hoping to break his major duck.