Manchester United defender Luke Shaw remains hopeful he can make himself available for the Red Devils' upcoming clash against Manchester City at Old Trafford on 10 September. Club football will return on Saturday after the international break and the Manchester derby will be one of the biggest fixtures of the 2016/17 Premier League season.
The left-back was withdrawn from England's squad for the World Cup qualifiers against Slovakia after he complained of an ache in the leg he broke last season. He suffered a horror injury in the Champions League clash against PSV Eindhoven last September, which kept him out of action for the rest of the previous campaign.
Shaw returned to full fitness and has started all of United's three league matches under Jose Mourinho this term. His form saw him being named in England's new manager Sam Allardyce's first squad.
According to the Telegraph, the former Southampton man is hoping to hand Mourinho a fitness boost for the derby fixture at home. He is eager to show the former Real Madrid and Chelsea manager that he can be considered for the team selection against their local rivals.
Allardyce confirmed that Shaw's withdrawal was a precautionary measure and he would have been on the bench for the Three Lions' clash against Slovakia.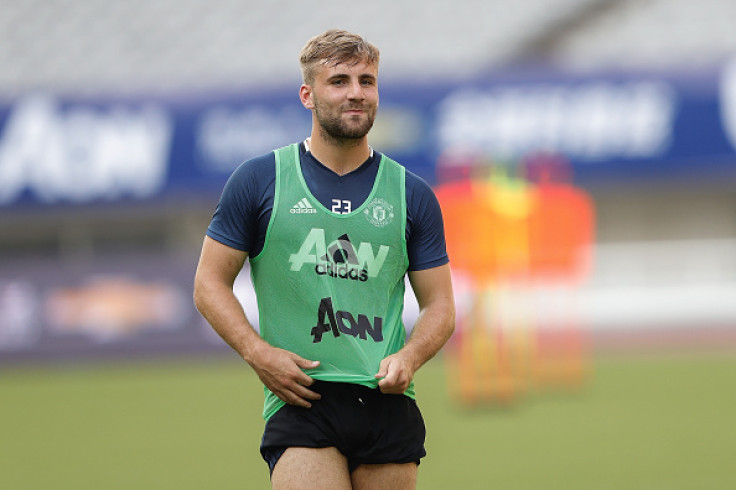 The England manager admitted the full-back's injury was not serious and he should be fit for United's clash against Pep Guardiola's side.
"It's a slight problem with the leg. I don't think it'll keep him out too long. It's a little ache, muscular. I'd be surprised if he wasn't OK for United's next game," the Daily Mail quoted Allardyce as saying.
Both United and City have started the new campaign on a brighter note, winning all of their first three matches so far.