Luke Shaw: 'I Want To Show Manchester United My Worth Against Chelsea'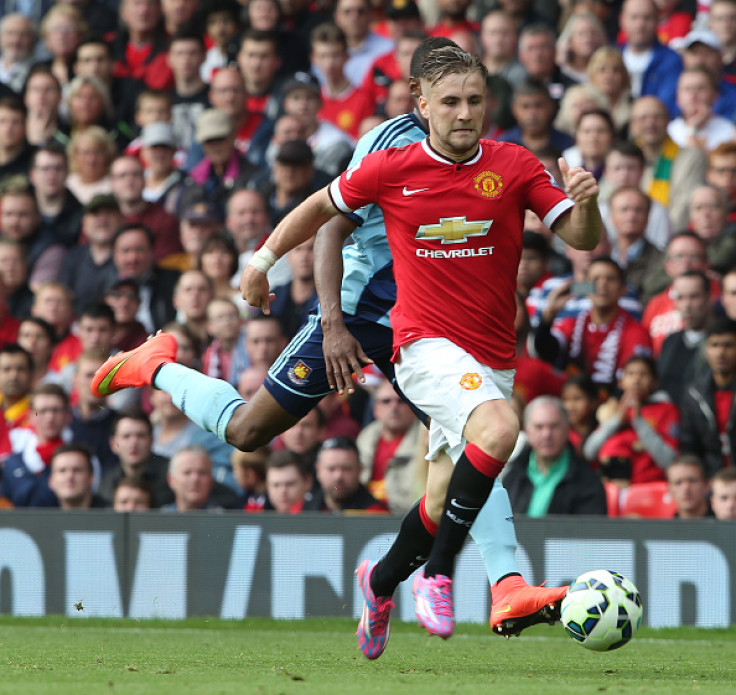 Manchester United summer signing Luke Shaw has claimed he "wants to show people" his worth during the game against Chelsea on Sunday 26 October after a difficult start to life at Old Trafford.
The 19-year-old arrived to Van Gaal's side earlier in the summer for around £27m to challenge Patrice Evra for the left-back role. However, the French international decided to leave United for Juventus during the summer transfer window.
However, the former Southamton teenager has struggled to make the impact expected at Old Trafford after suffering a hamstring injury a week before the start of the season, which saw him miss the first five Premier League games.
But after securing a starting spot in the last three Premier League games against West Ham, Everton and West Bromwich Albion, he believes the match against Jose Mourinho's side may be the perfect opportunity for him to show United supporters what he can do and recover from the slow start to the campaign.
"It's a huge game – I think you can safely say it's one of the biggest games in world football and there will be people everywhere watching it on TV," Shaw said to Manchester United's official website.
"There aren't many games that are bigger than this one and that's why I'm really hoping to be a part of it. I want to show people what I can do in games like this."
Shaw has claimed the game will be special for him and his family as he grow up watching the Blues.
"Playing against Chelsea is a big thing in my family and among my friends because I was born around that area of London," he said.
"I used to watch them when I was younger, which is something I'm sure people know by now. When I first played at Stamford Bridge with Southampton it was a bit of a surreal experience in a lot of ways because it was at a ground I'd visited as a kid.
"But playing against Chelsea with United at Old Trafford is a different proposition altogether. I'm really looking forward to it, especially with how big this fixture is. Everyone knows that United-Chelsea games are massive, so it's something I'm really looking forward to."
© Copyright IBTimes 2023. All rights reserved.