LulzSec deny revenge hacks on the Sun and Times newspaper websites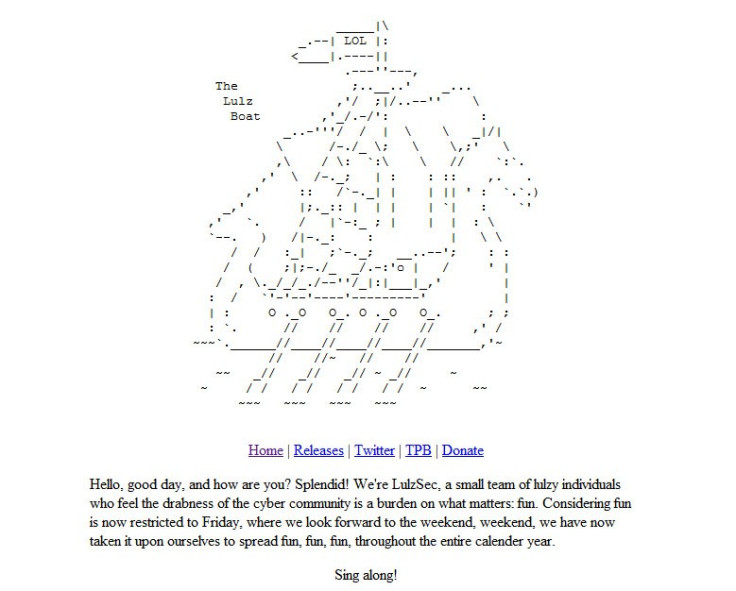 The hacking collective LulzSec has openly denied its involvement in any of the alleged "Ryan Cleary revenge attacks" recently reported in the media.
The attacks were reported last night. According to reports the hacker collective LulzSec targeted numerous news outlets, including the U.K. Times and Sun, with distributed denial of service attacks.
The attacks were reported as being revenge for the media's coverage of recently arrested and charged student Ryan Cleary.
Cleary was arrested after police raided 19-year-old Cleary's home in Wickford, Essex.
Earlier this week police revealed that Cleary was being charged and he has since appeared at court.
"Ryan Cleary, 19, has been charged with offences contrary to the Computer Misuse Act. He appears at City of Westminster MC on 23/6", read the Met's initial tweet.
Cleary was charged for alleged involvement in web assaults against the Serious Organised Crime Agency, British Phonographic Industry and the International Federation of the Phonographic Industry.
Since U.K alleged hacker Ryan Cleary was first arrested the media has constantly reported him as being, if not a member, then a possible LulzSec member. The claim that has infuriated the hacking collective to the point of madness.
The group even highlighted its particular disregard for a specific article published in the Sun:
"The Sun is the shittest UK publication in existence: http://t.co/D0FliTm How many times can you use "geek" and "nerd" in one article?
"If you don't kick, hit or throw some kind of sports-related object at least thirty-five times a week, you are a filthy recluse to The Sun", read two of LulzSec's tweets.
Since then numerous publications have published stories listing and speculating about possible revenge attacks.
Last night LulzSec denied these claims via its Twitter feed. The group issued two tweets on the topic:
"Clearing up yet more failed attempts at framing: we didn't attack The Sun or The Times in any way with any kind of DDoS attack. Cheers."
Followed by, "Clearing up yet more failed attempts at framing: we didn't attack The Sun or The Times in any way with any kind of DDoS attack. Cheers."
LulzSec has since issued and data regarding a recent slew of attacks on Arizona law enforcement. The group posted the data later the same evening and it has since been clarified as authentic.
The attack came as a part of LulzSec and Anonymous new campaign against the world's governments. Codenamed Project Anti-Security the campaign has already seen LulzSec claim responsibility for successful attacks on the U.K. Serious Organised Crime Agency's and two Brazilian Government owned websites.
LulzSec has since promised to release more information this coming Monday.
© Copyright IBTimes 2023. All rights reserved.