The European Space Agency (ESA) has successfully proved the feasibility of 3D printing with lunar material and has outlined a mission to 3D print an entire lunar base.
Working with industrial partners, the ESA investigated the possibility of using a 3D-printing robot to build semi-spherical structures on the surface of the moon.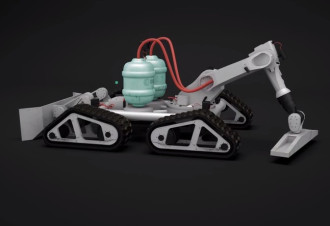 Further discussions took place this week at a two-day Additive Manufacturing for Space Applications workshop at ESA's technical centre in Noordwijk, the Netherlands.
At the conference 350 experts explored the possibility of transforming the space industry and began preparing common standards for its use.
"3D printing offers a potential means of facilitating lunar settlement with reduced logistics from Earth," said Scott Hovland of ESA's human spaceflight team.
"The new possibilities this work opens up can then be considered by international space agencies as part of the current development of a common exploration strategy."
The location of the base was planned along the rim of the Shackleton Crater on the moon's south pole. This vicinity would allow for near-constant solar power due to the crater's position at the "peak of eternal light".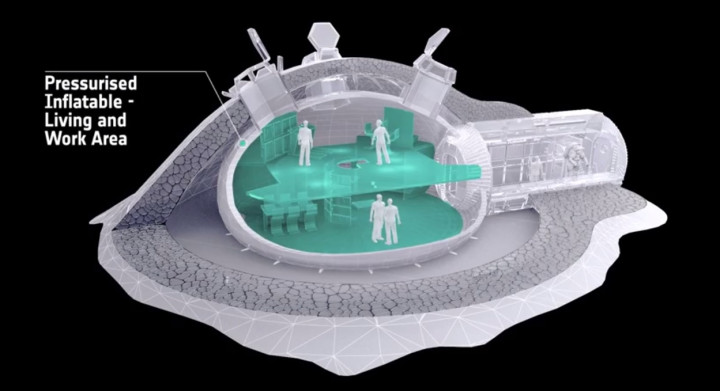 Each living pod would be large enough for four people and would feature thick walls to protect astronauts from radiation.
The construction techniques developed would mean that 90 per cent of materials needed to build the structure already exist on the moon.
Although plans for a lunar base remain "firmly on the drawing board", the ESA believes the proof-of-concept is an important step towards the eventual creation of a colony on the moon and could potentially be realised within the next 40 years.