I spend a lot of time meeting people with cancer and discussing their experiences. Over time, I've begun to realise people diagnosed with a rare cancer can face unexpected physical and emotional hurdles.
I've heard that, for these patients, the route to diagnosis is less well-trodden, meaning they might lose valuable time as their condition is identified.
While medical advances are constantly being made in treating cancer, more people in the UK than ever before are living with the disease.
There is 2.5 million people living with cancer in the UK in 2015, an increase of almost 500,000 people in the last five years.
But cancer is not a single disease. In fact, there are more than 200 different kinds of cancer, each with its own different treatment, effects and scales of rarity.
The biggest advances are being made in – understandably – the most prevalent cancers.
While it's good to acknowledge cancers such as breast and prostate are becoming more highly publicised, and so are being diagnosed more often, there is not the same level of awareness around the vague or unusual symptoms associated with a particularly rare cancer.
The road to diagnosis
Anna, 38, from Nottinghamshire, went to her dentist with a bad toothache. After being told there was nothing wrong with her tooth, she went to her GP, who looked in her ear and gave her some antibiotics, which did nothing.
Then Anna developed a lump on her neck and was referred to an ear specialist. Eventually a biopsy was taken identifying a swollen lymph node. An MRI swiftly followed and revealed a tumour in her salivary gland.
"Considering the fact that it was a rare cancer, and I was a young person and less likely to have it, I think they found the cancer quite quickly. The medical team worked together and got the diagnosis, which is all you can ask for," she said.
Anna certainly doesn't hold anything against her medical team, who worked together systematically in order to arrive at a diagnosis, but I hear of a lot of people with rarer cancers who experience delays in diagnosis.
Her treatment resulted in some nerve damage, affecting her speech slightly. Anna told me she would find herself in tears in front of the mirror as she practised speaking.
"I would sometimes notice it when I would be speaking to people socially," she said.
"You would just see a slight double take. I still get it now, even though I am much better. People notice something."
Because she was aware she didn't look like the "typical" cancer patient, she found herself having to explain her illness to people – only adding to her self-consciousness and emotional isolation.
'I found myself arguing about whether I had cancer'
It is not only diagnosis and treatment that can be affected when someone has a rare cancer. Often the emotional and psychological journey can be made much harder.
When people tell me about their cancer diagnosis, they often describe feeling adrift, alone and different from all of the cancer-free people going on with their lives around them.
Relatives and friends, though supportive, can't fully appreciate the realities of living with the disease 24 hours a day.
Many patients find some solace in support groups and web forums, where people with cancer can talk freely about their experiences without feeling the need to censor their comments for the comfort of their audience. Instead, these are people who understand, who have been there and who can offer a special kind of support and kinship.
But for those with a particularly rare cancer, that connection can be hard to find, leaving them feeling alienated in the very place they should feel most welcome.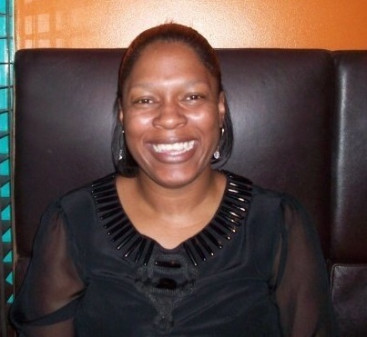 Shae, 36, from Luton, was diagnosed with the rare cancer acinic cell carcinoma in 2010 after having tests run on a lump on the side of her neck, which she had ignored for years.
She was left shell-shocked when doctors informed her she had a tumour in such a perilous place, it could kill her within three months.
The lump was successfully removed in a gruelling surgery that left her in permanent pain and with damage to her facial nerves. Her recovery was a protracted and difficult period in her life, as she battled against constant pain as well as the emotional impact of her diagnosis. She had done her research and knew it was likely this cancer would come back – and it did.
A new lump grew in her neck two years later, dragging Shae back into a maelstrom of surgery and recovery. She still lives with the thought in the corner of her mind that it could come back again.
Despite how traumatic and upsetting Shae's story is, she often found people failed to understand the scale of what she was going through, simply because they didn't recognise the cancer.
In their eyes, cancer was a vision of bald people hooked up to chemotherapy drips, not a young woman with a facial scar.
When she attended support groups, where patients would share their experiences, hopes and fears with each other, Shae would often feel out of place, as if her cancer was in some way less valid.
"I would see these people talking about chemotherapy side effects and feel like I had to justify being there," she said.
"I even had one time when an acquaintance of mine told me that I didn't have cancer. I actually found myself arguing with them over whether I had cancer, which is ridiculous."
'I sometimes feel like a fraud'
Shae is not alone in feeling like this. Eileen, 54, was diagnosed with a rare cancer last summer.
She was told she had an eosinophilic variant of chromophobe renal cell carcinoma – a name so convoluted, she keeps it written down in order to remember it – after a shadow on her kidney happened to be picked up while doctors scanned her lungs.
Although Eileen felt lucky that the doctors happened to spot the cancer, she was also left frustrated by the drawn-out diagnosis process that often comes with a particularly rare cancer.
She underwent surgery to have her lump removed and is still waiting to hear whether she will require radiotherapy.
Despite having gone through a major surgery, Eileen often feels separate from other cancer patients.
"I sometimes feel like a fraud because I don't have one of the obvious 'visible' cancers that everyone knows about," she said.
"Sometimes you actually feel like you need to exaggerate your symptoms so that people understand that you are ill. Just because you don't look like the cancer patients you see in films and on television doesn't mean you haven't been through a similar experience.
"I wish people could see what was happening inside. Maybe then they would understand."
As the general election looms, and the NHS comes under greater public scrutiny, Macmillan Cancer Support is calling on all parties to ensure those 2.5 million people with cancer, and the millions more to follow, are made a priority.
Because none of them should feel like they are facing cancer alone - and some of them still do.
Nick Edmondson is a case studies officer for Macmillan Cancer Support.