Ambitious plans to bring a fleet of fully autonomous cars to the UK's streets have set off on the road to reality, as the first prototype is unveiled.
Called the Lutz Pathfinder, the driverless pods will begin testing in Milton Keynes later this year and if successful a fleet of 40 will be produced for transporting pedestrians along predefined routes in urban areas.
Half the length of a Smart Fortwo and two-thirds the width, the Lutz Pathfinder is a two-seater, fully electric car which can travel for 40 miles between charges at up to 15 miles per hour.
Although intended to be fully autonomous, the pods can also be driven with a traditional steering wheel, unlike Google's proposed self-driving cars, which have nothing more than an on/off button.
Designed to drive along pavements and in pedestrianised areas of town and city centres, the Pathfinder has 19 sensors and cameras, and uses radar to navigate around obstacles. The vehicles, controlled by a unit with the power of two high-end gaming computers, can talk to each other and to a smartphone app used by pedestrians to hail them.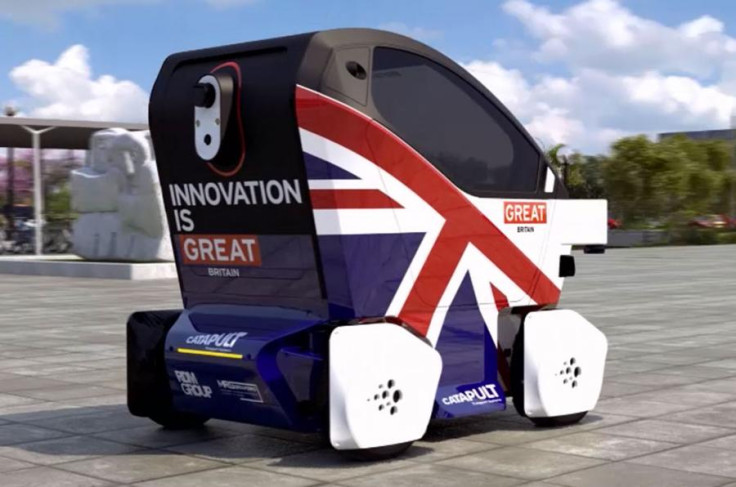 It is expected a future of driverless cars will force changes to the Highway Code and the MOT test, and the government will publish a full review of current road legislation by the summer of 2017.
The pods are being designed and built by RDM Group, an advanced engineering company, in partnership with the Transport Systems Catapult, the UK's innovation centre for intelligent mobility; the Catapult is a partner in the £20m twin-city UK Autodrive project announced by Chancellor George Osborne in last year's autumn statement.
Spanning the UK, the project has backing from car makers Jaguar Land Rover and Ford, and will see experiments take place in Greenwich, Bristol, Coventry and Milton Keynes, as well as at Oxford and Cambridge universities, The Open University, and AXA insurance.
The UK's investment in autonomous driving has already gained global interest, including from a Chinese company which has expressed interest in ordering 3,000 driverless pods.