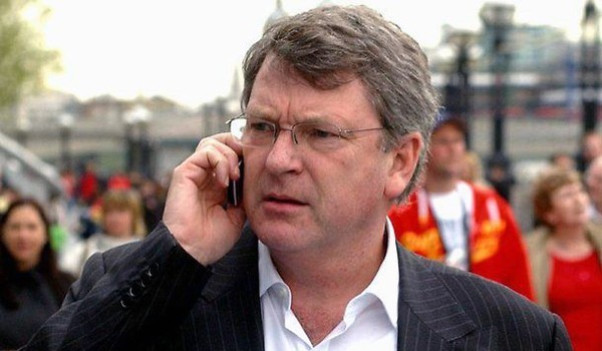 David Cameron is under pressure to reveal precise details of his meetings with election strategist Lynton Crosby amid questions over the extent of Crosby's role in government and any conversations he may have had with the prime minister on tobacco policy.
Labour said it had written to the Cabinet Secretary, Sir Jeremy Heywood, demanding an inquiry into whether the prime minister had breached the ministerial code by refusing to answer questions on Crosby. The abrasive Australian is masterminding the Conservatives 2015 general election campaign.
Downing Street also rebuffed a Freedom of Information request by the Financial Times about information relating to Crosby's visits to Number 10, saying it did not hold records "of any official meetings" with him.
"Mr Crosby is not employed by the government. He is an adviser to the Conservative party," an official said.
The government denied Crosby had a desk inside Downing Street, or an entry pass, both of which would suggest he had a role in government in addition to his role as part-time adviser to the Tory party.
In May, a Tory spokesman went on the record to say that Crosby spent "about half" his time working inside Number 10, and the other half at Conservative headquarters in Millbank.
Since then, the coalition has shelved plans for plain cigarette packaging, minimum alcohol pricing and a lobbyists' charter, all of which had been expected in the Queen's Speech.
Senior Tories attributed their absence to Crosby's brand of "dog whistle politics", and his desire to focus on "more important" issues such as immigration.
Cameron has also refused to say whether he questioned Crosby over his business interests following revelations that the Australian was a paid lobbyist for tobacco giant Philip Morris.
Shadow Cabinet Office minister Jon Trickett called Cameron's refusal to answer questions about Crosby's visits "downright hypocrisy".
"When even the most straightforward questions about what is going on at the heart of government are met with evasion, people will rightly ask what David Cameron has got to hide," he said.
Crosby is likely to be forced to disclose his business interests under rules requiring all third-party lobbyists who deal with the government to publish a full client list.
'Andy Coulson all over again'
At Prime Minister's Questions, Labour leader Ed Miliband branded Cameron the "prime minister for Benson and Hedge funds".
"You can't deny that he had a conversation with Lynton Crosby about this issue," he said.
"Can't you see that there is a devastating conflict of interest between having your key adviser raking it in from big tobacco and then advising you not to go ahead with plain packaging?"
Referring to ex-News of the World editor Andy Coulson, who resigned as Cameron's press spokesman following the phone hacking scandal, Miliband said: "It's Andy Coulson all over again. He always stands up for the wrong people."
Crosby's consultancy Crosby Textor advises tobacco, alcohol, property development and oil giants, and has worked in Iraq and for the Syrian opposition. It refuses to discuss its corporate interests.
However, the operator of Heathrow airport confirmed Crosby's company was employed for three years and carried out polling on airport expansion until 2011.
Cameron is reviewing his promise to prevent that expansion.
The spotlight will now turn to Crosby's links with the drinks industry as ministers prepare to kick plans for minimum alcohol pricing into the long grass. Crosby's company has lobbied for drinks giants opposed to the legislation.
Health Secretary Jeremy Hunt insisted Crosby had wielded no inflence over public health policy.
"Lynton Crosby's work is for the Conservative Party," he said. "He hasn't lobbied me and he hasn't lobbied the prime minister on issues to do with public health and there is a clear dividing line."