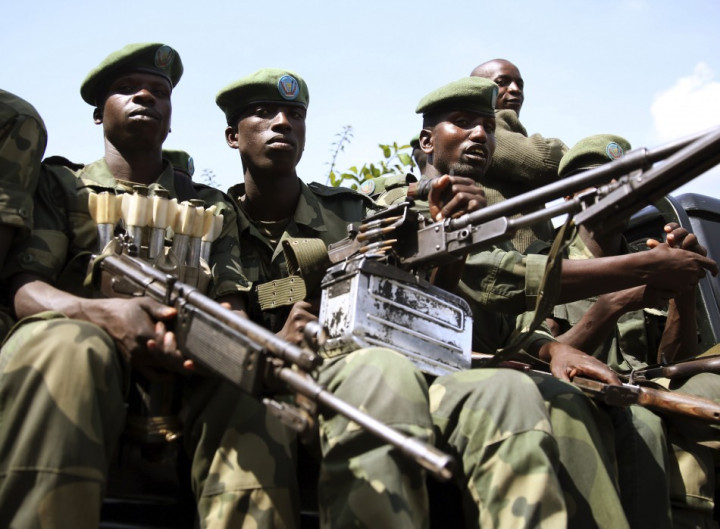 M23 rebels have reportedly refused to withdraw from the eastern cities of Goma and Sake in DR Congo despite an ultimatum by regional heads of state.
The International Conference for the Great Lakes Region - attended by Rwanda, Uganda and DR Congo - demanded that rebels pull back to positions 20km (12 miles) outside Goma within 48 hours but did not threaten any consequences if the demand was ignored.
"It is impossible to retire now that we have the upper hand. Why should we give up terrain when the Congolese president hasn't shown any goodwill gesture?" a M23 spokesman told Le Figaro.
However, neighbouring Uganda's military chief was quoted by Reuters saying that the M23 military commander, Sultani Makenga, who was holding talks in Kampala, agreed to comply with the request.
"I communicated to him the decision of regional leaders and he [agreed] to pull back his forces out of Goma and Sake and also stop any further advances southward," Aronda Nyakayirima said.
M23 senior commander Col Antoine Manzi also said the rebels would retreat.
According to a UN report, the rebels are backed by DRC's neighbours, Rwanda and Uganda, though both countries deny the allegations.
The rebel movement is formed by members of a former rebel group that was integrated in the Congolese army in 2009 with the March 23 agreement - from which the M23 takes its name.
New rebel group raises stakes
The agreement to pull out of Goma may have been jeopardised by the intervention of another rebel group, the FDLR (Democratic Forces for the Liberation of Rwanda).
Made up of Hutu extremists, the FDLR is also based in eastern Congo. Its rebels reportedly crossed the border into Rwanda and launched an attack on the villages of Cyanzarwe and Bugeshi, Al Jazeera reported.
The FDLR is accused of the killing of tens of thousands of Tutsi in the 1994 genocide.
Rwandan army spokesman Joseph Nzabamwita said that most of the attackers had been fought off.
"Some are fleeing back to DRC, others are deep inside Rwanda," he said.