Apple has unveiled its latest Mac operating system at its annual Worldwide Developers Conference (WWDC) in San Francisco. OS X 10.10, codenamed Yosemite, is packed with new and updated features, as well as a redesigned interface that Apple claims is "clearer, smarter and easier to understand."
OS X Yosemite will be available immediately for developers and as a free update for everyone else "sometime in the fall", according to Apple CEO Tim Cook.
Until then you can find out everything you need to know about it here with IBTimes UK's guide to Apple's latest operating system.
---
What devices support Mac OS X 10.10
---
Not all Apple devices will receive the software update, though if you've bought your device in the last five years then it will most likely support it.
The Yosemite developer preview system requirements are iMac (mid-2007 onwards), MacBook Air (late 2008 onwards), MacBook (late 2008 Aluminium or early 2009 onwards), Mac Mini (early 2009 onwards), MacBook Pro (mid/ late 2007 onwards), Mac Pro (early 2008 onwards), Xserve (early 2009 onwards).
---
Continuity
---
Continuity was Cook's key word when presenting the latest mobile and desktop operating systems, meaning that Apple devices can converge and complement each other no matter what OS they are running.
That means that phone calls and texts can be made and sent using a Mac, while work started on a desktop machine can be finished on an iPad or iPhone through the new Handoff feature.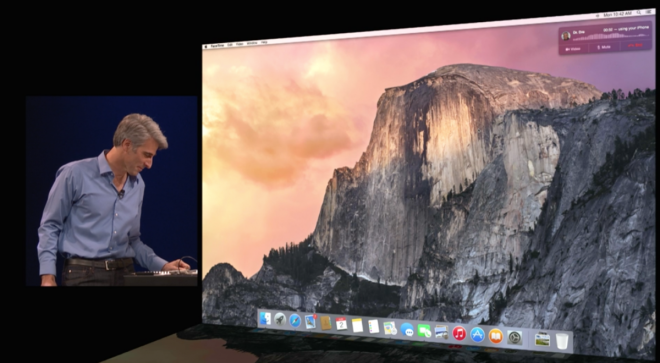 ---
iCloud Drive
---
Apple's attempt to take on the likes of Dropbox comes in the form of iCloud Drive, a cloud-based storage app that syncs across all Apple devices.
Users will have access to 5GB of storage for free, with the chance to pay a fee for extra data allowance. This compares with the 2GB offered for free by DropBox, 10GB given by Box, Microsoft OneDrive's 7GB limit and the 15GB provided by Google Drive.
---
Spotlight
---
A major update to the system's Spotlight search function means that pressing the spacebar will now bring up a search bar in the middle of the desktop, from which apps and files can be launched.
Spotlight will also be able to search for content on the internet through Wikipedia, the App Store, iTunes Store and the iBooks Store.
---
Notification Centre and Widgets
---
The Notification Centre features a new Today tab that gives users a quick look at everything they need to know in one place.

Calendar, Weather, Stocks, Reminders, World Clock and social networks widgets are available immediately, while developers will have the chance to add and customise their own.
In terms of design, Yosemite has borrowed from the Notification Centre of iOS 7 with a translucent style.
---
Safari
---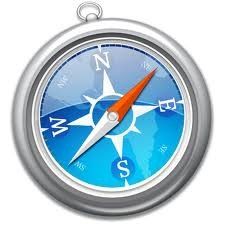 Apple promises that Safari will be faster and more energy efficient with a new streamlined design that "puts the most important controls at your fingertips".
Responding to recent concerns about online privacy, Apple has included built-in support for DuckDuckGo, a search engine that doesn't track users.
A new Favourites view will also give users quick access to frequently visited websites, while a Tabs view will display thumbnails of all open webpages in one window.
---
Mail
---
Mail now features Mail Drop, making it easier to send and receive large videos and images to any email address.
Recipients will receive the files in the form of an encrypted link that gives them access to iCloud.
It is also now possible to sign forms and annotate PDFs from within Mail using the Markup feature.