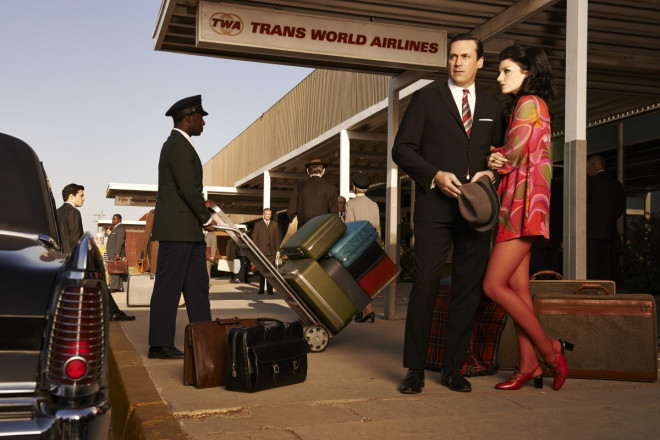 New images from the upcoming final season of Mad Men have been released as the show's seventh season gears up for its 13 April return in the US.
Depicting Don Draper (Jon Hamm), Peggy Olsen (Elizabeth Moss), Roger Sterling (John Slattery) and Megan Draper (Jessica Paré) at an airport and on a plane, hinting towards the opening of a California branch of Sterling Cooper & Partners.
Mad Men's seventh season will be split into two blocks of seven episodes to be aired this year and in 2015. Network AMC did the same with Breaking Bad and that worked out wonderfully for them.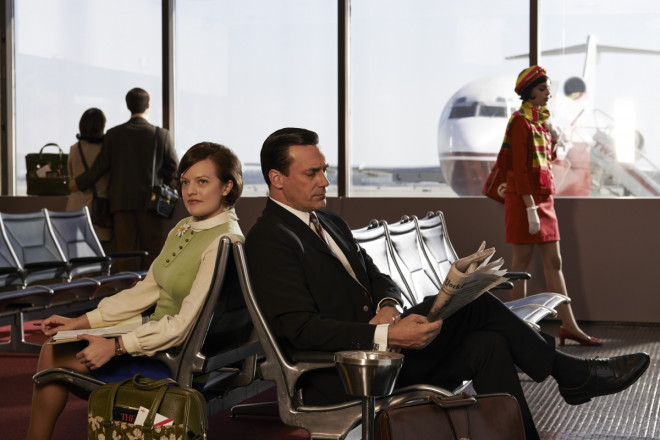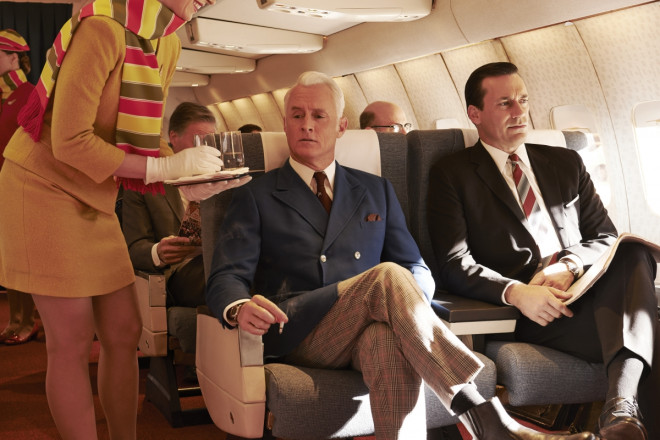 "We picked the airport partially because of the irony of the fact that there is zero glamour at an airport now, and in travel in general," show-runner Matthew Weiner told Vulture. "It doesn't defy analysis, because all those people will be in the show, but I would not read meaning into it. Sorry!"
He explained to The Wrap that the aim of the new images is to "remind everybody who's there, and show off our hair and makeup and costumes and photography and the incredible cast, in a way that whets your appetite for the show".
Weiner is famously protective of the plot of his multi-award-winning series, so only spoke about the final season in abstract terms.
"It is one story running across," he said of the season on the whole. "Much of what is set up in much in the first seven episodes is paid off in the last seven as we do traditionally, but the stories are denser and the first seven episodes are their own arc."
He also revealed that right now he was deep into writing the second part of the season. "I'm writing episode nine," he said. "Right now, I'm definitely thinking about the pilot."
Mad Men returns in the US on 13 April and in the UK on Sky Atlantic from Wednesday 16 April.