Madonna's son Rocco arrested for cannabis possession - A look back at teen's tumultuous 2016
Teen was spotted smoking cannabis near the Primrose Hill home owned by film director dad Guy Ritchie.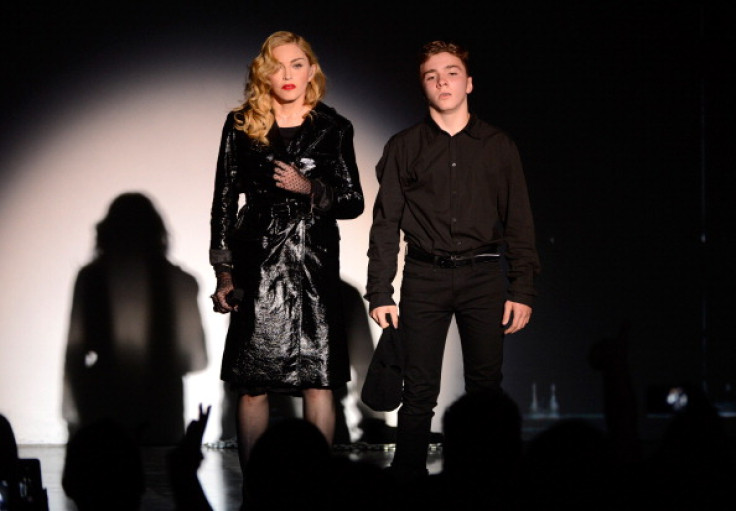 Rocco Ritchie has had a tumultuous 2016; it has just emerged that he was arrested for being caught in possession of cannabis.
Neighbours reportedly called the police when the troubled teenager was seen "smoking or doing drugs" near his London home in the upmarket region of Primrose Hill back in September.
A small amount of the Class B drug was discovered in his rucksack after sources claim cops were alerted when the 16-year-old was sitting on a wall with a male friend.
The son of film director Guy Ritchie was then seen tossing something away – and officers are said to have noticed traces of cannabis on his clothing.
A source told The Sun: "Rocco has become a well-known figure in the neighbourhood and not for the right reasons. He's been repeatedly seen acting suspiciously.
"This incident was the final straw. Local residents are fed up with him acting in this manner and called the police," they added.
Camden Borough's Youth Offending Team dealt with Rocco under the Triage youth justice scheme.
Custody battle
The teen has had a bumpy year – finding himself at the centre of a bitter custody dispute between his father Ritchie and mother Madonna. The fallout began in December 2015 during a disagreement between Rocco and his pop star mother when he abandoned her Rebel Hearts tour.
In March, the 58-year-old launched legal action in the US and UK demanding custody of her son when he refused to travel with his mother. Ritchie's lawyers argued that Rocco was settled in school in London, later negotiating the bitter nine-month settlement over where the youngster should live.
Guy's lawyer Peter Bronstein told reporters the teenager would continue to live with his father in London: "The case is settled and everyone agrees that Rocco's needs changed and he's going to be living with dad."
The Snatch filmmaker reached the settlement with the pop star just hours before they were due to head to court in New York in September; it was agreed that the teen would continue living in the UK.
Instagram drama
After relinquishing custody of her son in September, Madonna hit back on social media. In a show of defiance, Madonna posted a series of snaps on Instagram wearing a black hoodie and a crown with the message sometimes a mother "need to be treated like a Queen."
In the second image she wrote: "Because sometimes soccer Mom's need to be a b****." Sharing the images the singer was clearly demonstrating her anger at the final decision.
Rocco spent Christmas with his father and enrolled in a school in the capital, despite his mother's requests that he return to the US to begin the new school term. In December 2015, a judge ruled that Rocco should return to his mother, but decided not to issue a warrant to enforce the order, urging the warring parents to reach an amicable agreement and prevent further stress to their son.
In September, it appeared that Madonna and son Rocco had resolved their differences, enjoying a quiet dinner out in London at Farmacy restaurant.
© Copyright IBTimes 2023. All rights reserved.