Madonna has hit back on social media after losing custody of her son Rocco after a nine-month legal battle with ex-husband Guy Ritchie. Just hours after it was announced the couple had reached an out-of-court settlement, agreeing that the 16-year-old would remain in London with his father, the singer vented on social media.
In a show of defiance, the 58-year-old posted a series of photos of herself wearing a black hoodie and a crown with the message sometimes a mother "need to be treated like a Queen."
In the second image she wrote: "Because sometimes soccer Mom's need to be a b****." Sharing the images the singer was clearly demonstrating her anger at the final decision.
The former couple became embroiled in a legal battle after Rocco fled the European leg of his mother's Rebel Heart tour after a disagreement that reportedly resulted in his mother confiscating his phone. He ignored a court order to fly back to live with his mother in New York and remained instead in London with his father and his new wife Jacqui.
Rocco spent Christmas with his father and was even enrolled in a school in the capital, despite his mother's requests that he return to the US to begin the new school term. In December, a judge ruled that Rocco should return to his mother, but decided not to issue a warrant to enforce the order, urging the warring parents to reach an amicable agreement and prevent further stress to their son.
On Wednesday (7 September) speaking outside the Sherlock Holmes director's home, Guy's lawyer, Peter Bronstein, confirmed that the couple had reached a settlement just hours before a scheduled court appearance to resolve the matter. It was concluded that the 16-year-old would continue to live with his father in London.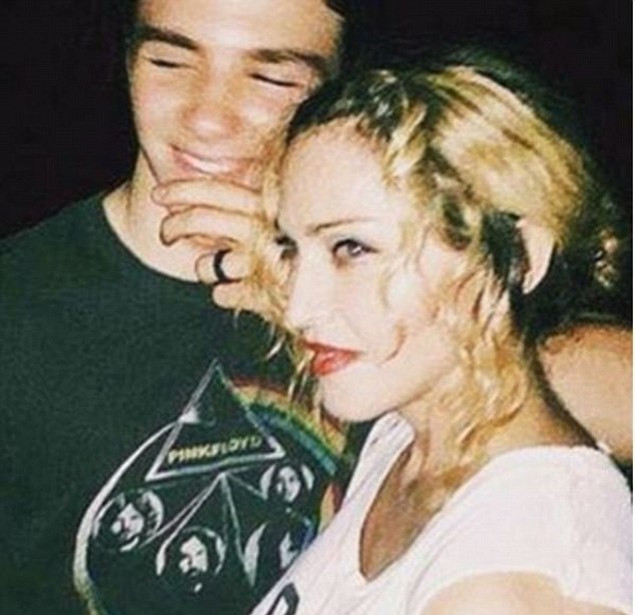 According to Page Six, Bronstein said: "The case is settled and everyone agrees that Rocco's needs changed and he's going to be living with dad. Everyone's agreed to that and there's no further need for any kind of a court case."
While Madonna is clearly distressed by the separation from her son, who has agreed to regularly visit his mother in New York, Rocco himself couldn't have looked happier. According to Mail Online, the teenager was photographed heading to his London school this morning (8 September) beaming from ear-to-ear.