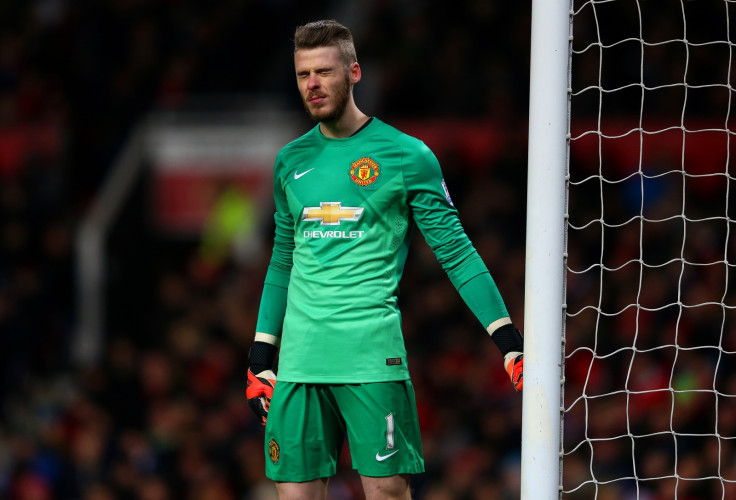 David De Gea has reportedly told Manchester United that his future won't be decided by how much money the side can offer him in a new contract.
The keeper has been the continued subject of interest by Real Madrid as he nears the final year of his contract with the Red Devils. De Gea has starred for the side since his move to Old Trafford in 2011 and this season in particular the 21 year old has been on fire, rescuing victories on a number of occasions to keep United in the fight for a Champions League place.
The club have been undergoing a lot of change since the retirement of Sir Alex Ferguson and while they look to be recovering from a disastrous run under David Moyes, currently sitting in fourth place in the table, they are far from challenging for the title which was a regular occurrence when De Gea made his move to Manchester.
And the Daily Mirror reports that Madrid have been encouraged by De Gea's comments to United about not putting money first particularly as the club offered him a contract worth in excess of £200,000 per week and a lot more than the Spanish giants have on the table.
While De Gea played for Madrid's rivals Atletico before joining Manchester United, it's believed he isn't concerned with looking disloyal to his former side should he make a move in the summer. And if Manchester United hope to keep the star, who clearly has many years of success ahead of him, they will need to convince him that his long term future is there and he will win multiple trophies in the near future as their number one keeper.
It won't help that De Gea might be tempted to go back to his home country, where he will likely be replacing Iker Casillas as Spain's number one in the near future. And United have reportedly tabled the idea of offering a swap deal for Gareth Bale which would include the English giants offering a huge amount of cash as well as De Gea's signature for the man they pursued before he left Tottenham in 2013.