"If your pictures aren't good enough, you're not close enough," Robert Capa once said. And he should know – he was described by The Picture Post as "the greatest war photographer in the world", when he was just 25. In 1947, Capa and three other pioneering photographers – Henri Cartier-Bresson, David "Chim" Seymour and George Rodger – founded Magnum Photos, the legendary agency that continues to inform and influence photography to the present day.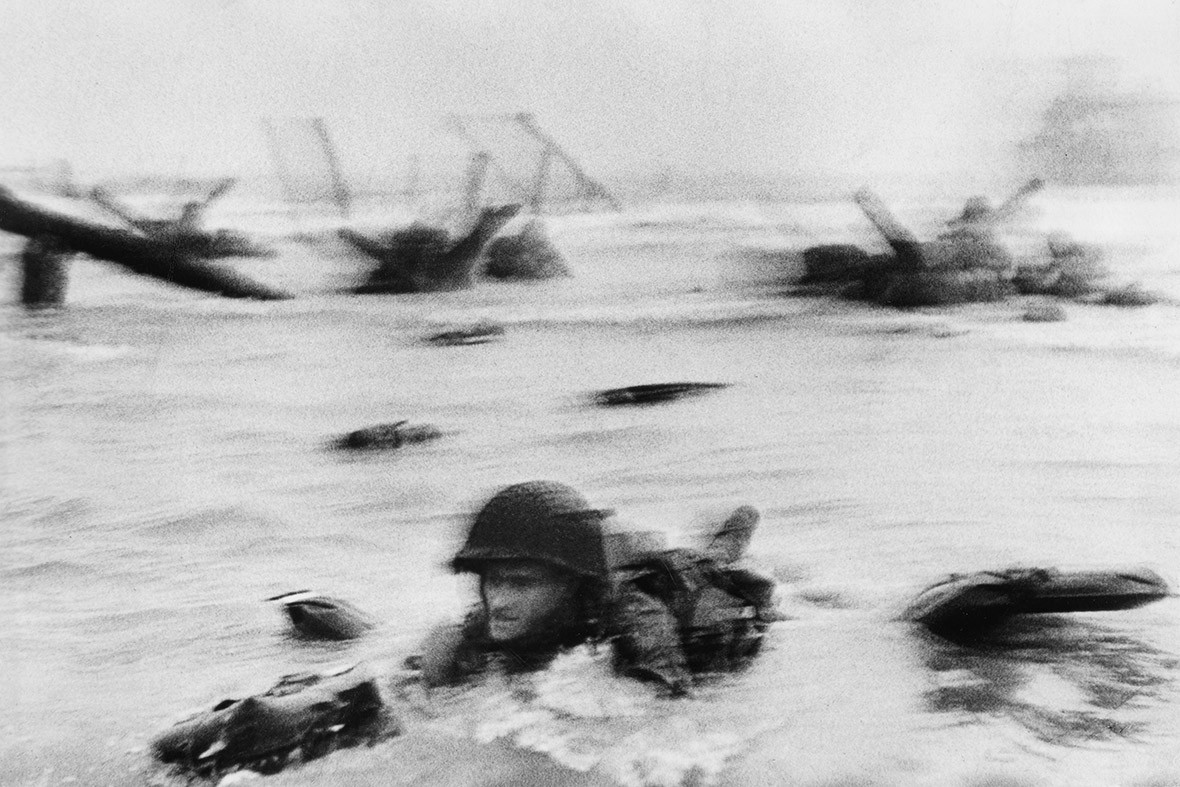 To celebrate the agency's 70th anniversary, all Magnum photographers and estates have been invited to submit an image and text around the theme of 'Closer'. Prints of these photographs are on sale for just $100 (£77.72) from 5 June for five days only. The sale offers collectors an opportunity to snap up history-defining photographs such as Stuart Franklin's Tank Man image from Tiananmen Square (1989), Eve Arnold's photos of Marilyn Monroe (1960) and Capa's own D-Day series (1944).
More than 70 museum quality prints on 6 x 6" (15.24cm x 15.24cm) archival paper, are on sale, signed by the photographers or stamped by the estates.
IBTimes UK presents 12 of the images in the Magnum square print sale. Visit shop.magnumphotos.com to see them all.
---
Eve Arnold: Marilyn Monroe. Los Angeles, USA. 1960
"I remember we laughed a lot, particularly at the end, when I found that although I had had a white paper cone built around us for greater privacy and concentration, the crew had cut eyeholes in the paper and had been watching us all afternoon, supporting her with approving eyes. She had, of course, seen them, and was performing for them, making love to my camera–or really making love to herself–but playing to her public. Being photographed was being caressed and appreciated in a very safe way. She had loved the day and kept repeating that these were the best circumstances under which she had ever worked."
Eve Arnold (Marilyn Monroe: An Appreciation, Hamish Hamilton Ltd., 1987)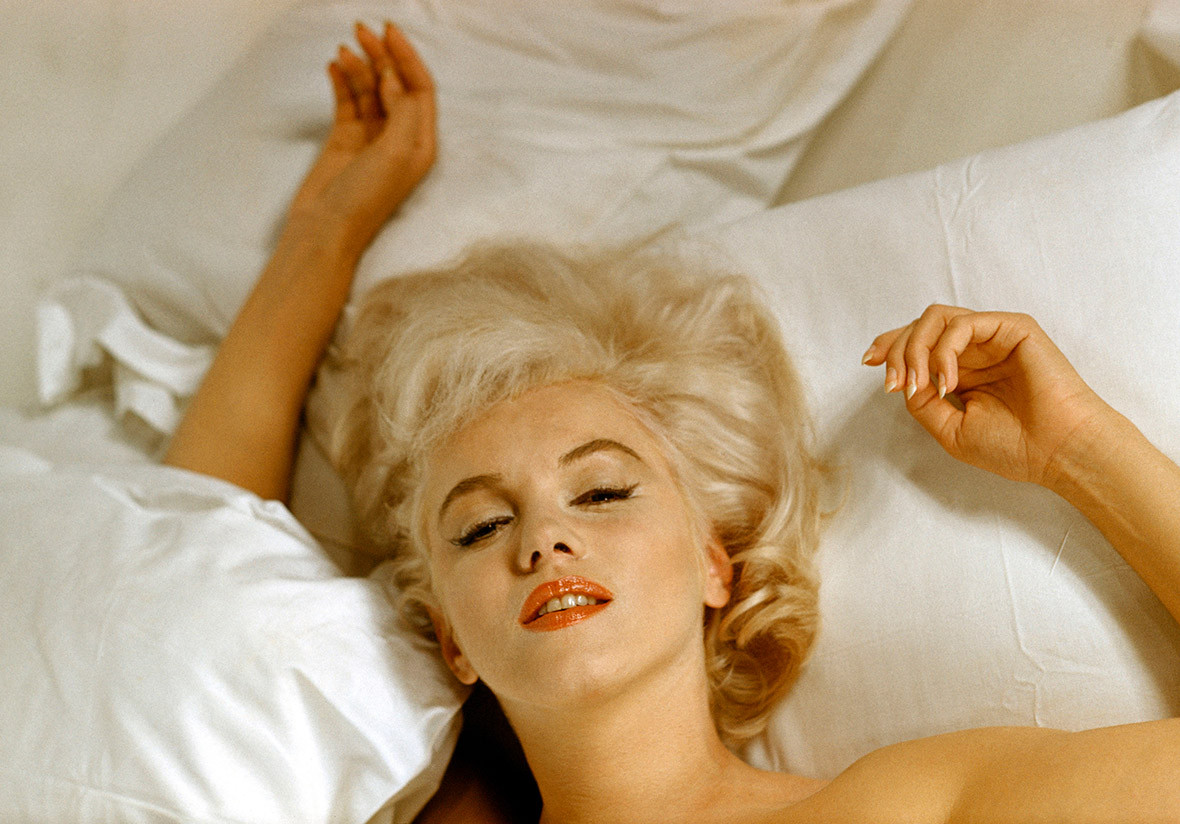 Robert Capa: Pablo Picasso with his nephew Javier Vilato and Françoise Gilot on the beach. Golfe-Juan, France. August, 1948
"In these images of Picasso and his family, Robert Capa stresses the everyday human side of the man. These are warm friendly images with sharp flashes of the typical Capa gaiety. In this group of pictures, the hopeful aspirations of millions of family snapshot albums is realized by a master journalist photographer."
Edward Steichen (Director of Photography, Museum of Modern Art, New York, 1947-1962) in the press release for "Photographs of Picasso by Gjon Mili and by Robert Capa" (January 24-March 19, 1950)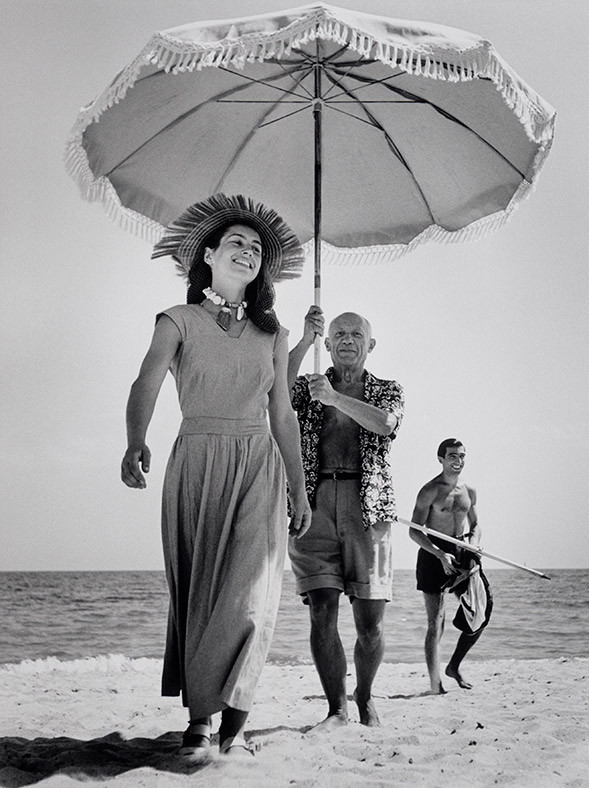 Bruce Davidson: Subway. New York City, USA. 1980
"In 1980, the New York subway system was deplorable—unsafe, scribbled all over with graffiti. Some of it very interesting. I took it upon myself to explore the 500 stations in the subway complex. I started with black and white then shifted over to colour because I found a lot of meaning in colour in the subway. So I would go each day and night to a different place in the subway system to photograph people, making contact in many cases. I began to have a kind of tunnel vision, a compulsion to explore colour, form, and life in this very rich and treacherous environment."
Bruce Davidson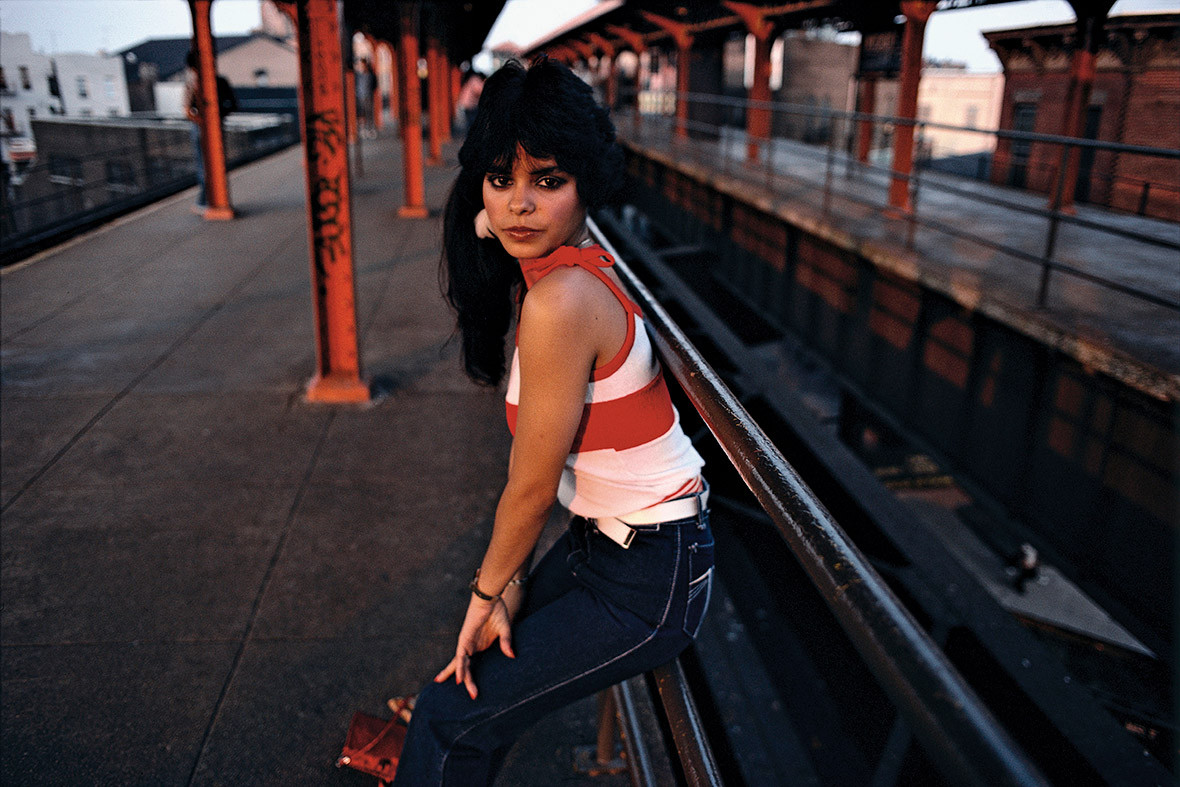 Chris Steele-Perkins: The Teds. Great Britain. 1976
"Capa's advice to 'get closer' can apply to both physical and psychological proximity. In this case I was physically close, but the Leica M 35mm lens I was using did not focus at such a close distance, and the foreground is thus quite out of focus. I was not psychologically close; I had never met these young men before, and I think I only took two photographs of them in total.
"However, if you spend some time with this image, looking closely, it draws you in, which is a strange sensation, even for me still, and suggests that closeness applies to the viewer as well. Most people in the Instagram world spend very little time looking at a lot of images, maybe liking them, maybe not. But, getting close to pictures, spending real time with them, makes the good ones that much more interesting."
Chris Steele-Perkins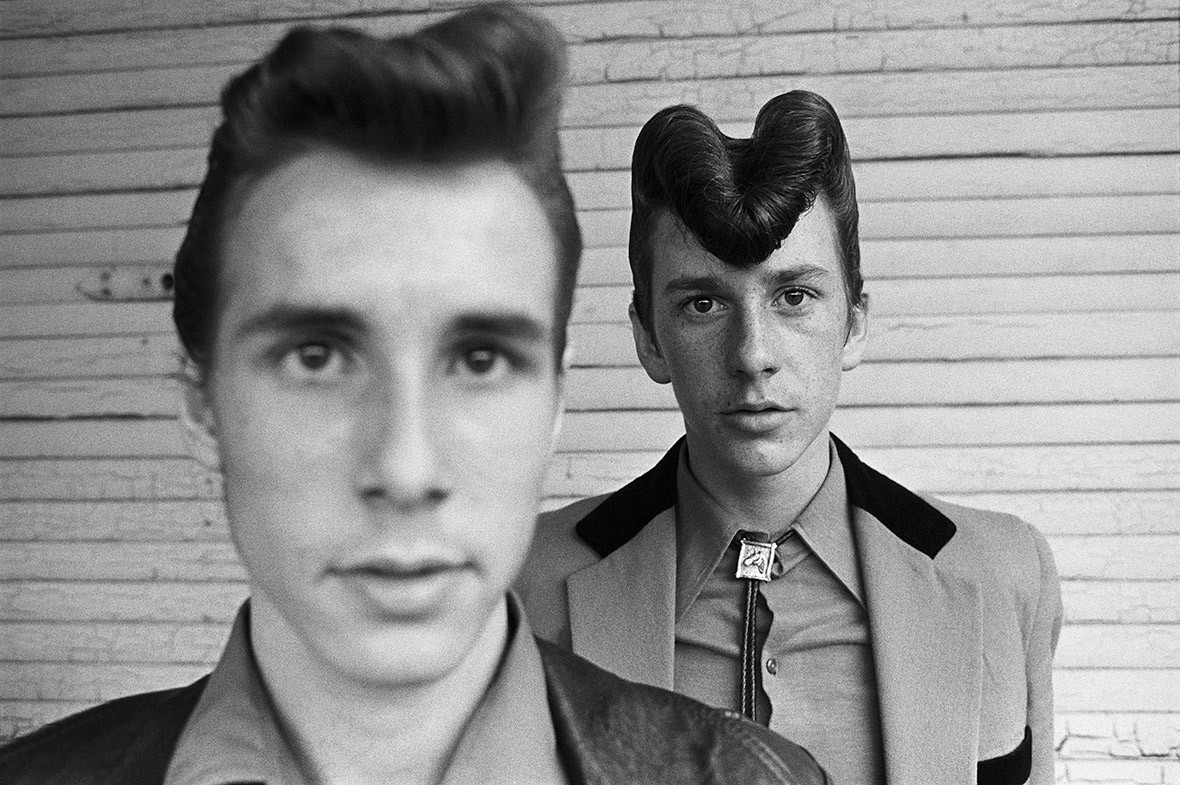 Steve McCurry: Girl in a Chinese coat. Xigazê, Tibet. 2001
"I photographed this girl in her new Chinese-style coat in Xigazê, Tibet's second largest city. She wore it with pride. I like to get in close when I make portraits so that distracting elements don't interfere with the person's expression. It was easy to establish a rapport with this girl and her family. I think of taking portraits as making a family album of our time. This picture is one page of that album."
Steve McCurry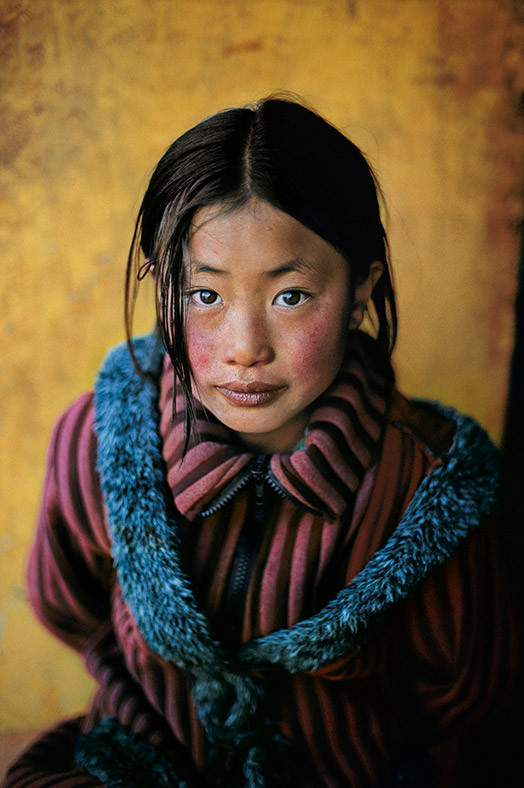 Eli Reed: Rosa Parks. Atlanta, Georgia, USA. 1995
"Rosa Parks helped to establish the right of Black Americans to be treated as human beings at a flash point in the Civil Rights Movement. Parks accomplished this on one day of her life by refusing to give up her bus seat to a white man in Montgomery, Alabama. I spent a week on the road traveling the Civil Rights trail alongside her and a group of young men and women.
"There are people who have managed to affect positive change through the quiet engagement of their will. Ms. Parks was one of those people. It was easy to see how and why she was respected for this. She inspired me to capture moments in my photographs that could quietly bring the viewer into her world, and recall her graceful fight for equal rights that should be inherent to all human beings, regardless of race."
Eli Reed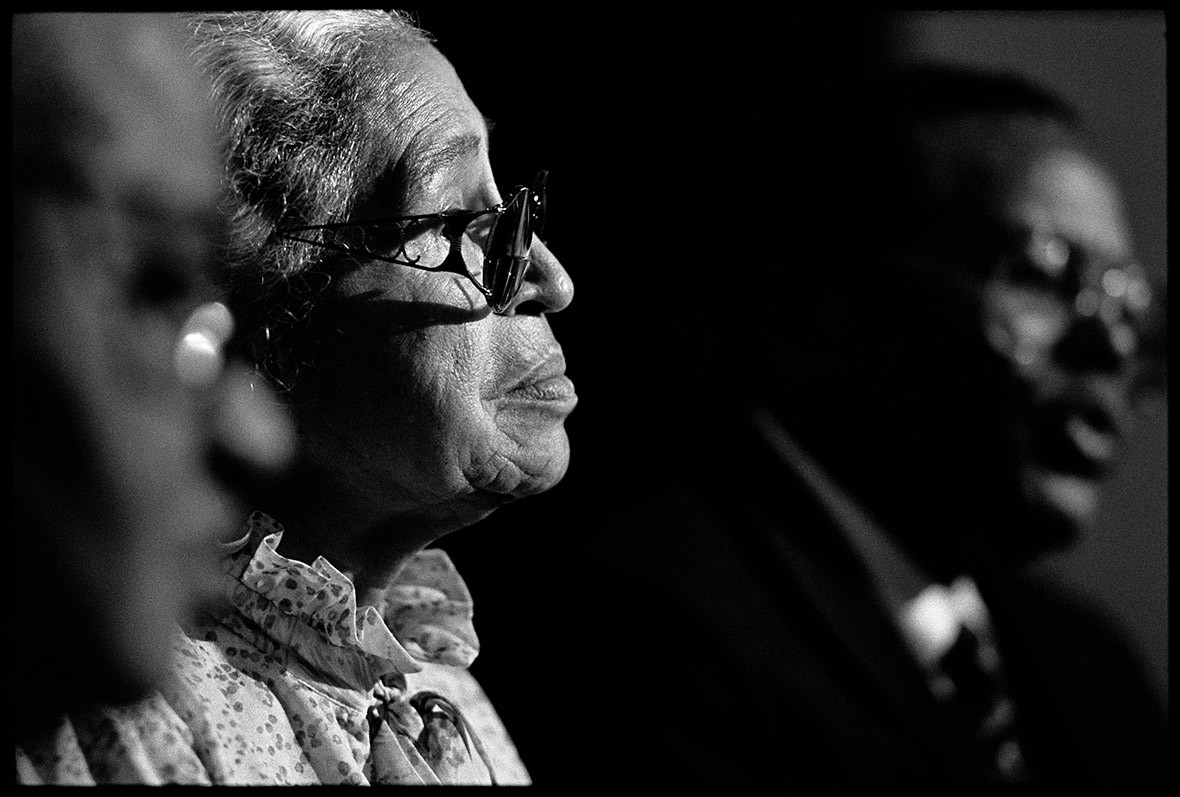 Stuart Franklin: 'Tank Man' stopping a column of T59 tanks. Tiananmen Square, Beijing, China. 4 June 1989
"'If your pictures aren't good enough, you're not close enough,' Magnum co-founder Robert Capa famously said. If that's the case, this picture of a man defying a tank is definitely not good enough. I had desperately wanted to get closer. I hate working with long telephoto lenses. But security had locked down the Beijing Hotel after a crackdown in Tiananmen Square the night before. As dawn broke on June 4th, and helicopters resupplied the troops who had replaced protesters in Tiananmen Square, tanks were preparing to move up the road. Soldiers fired at civilians blocking their path. Eventually they encountered, around noon, a lone protester carrying two plastic shopping bags. He brought the tanks to a halt and, with his singular act of defiance, wrote himself into history."
Stuart Franklin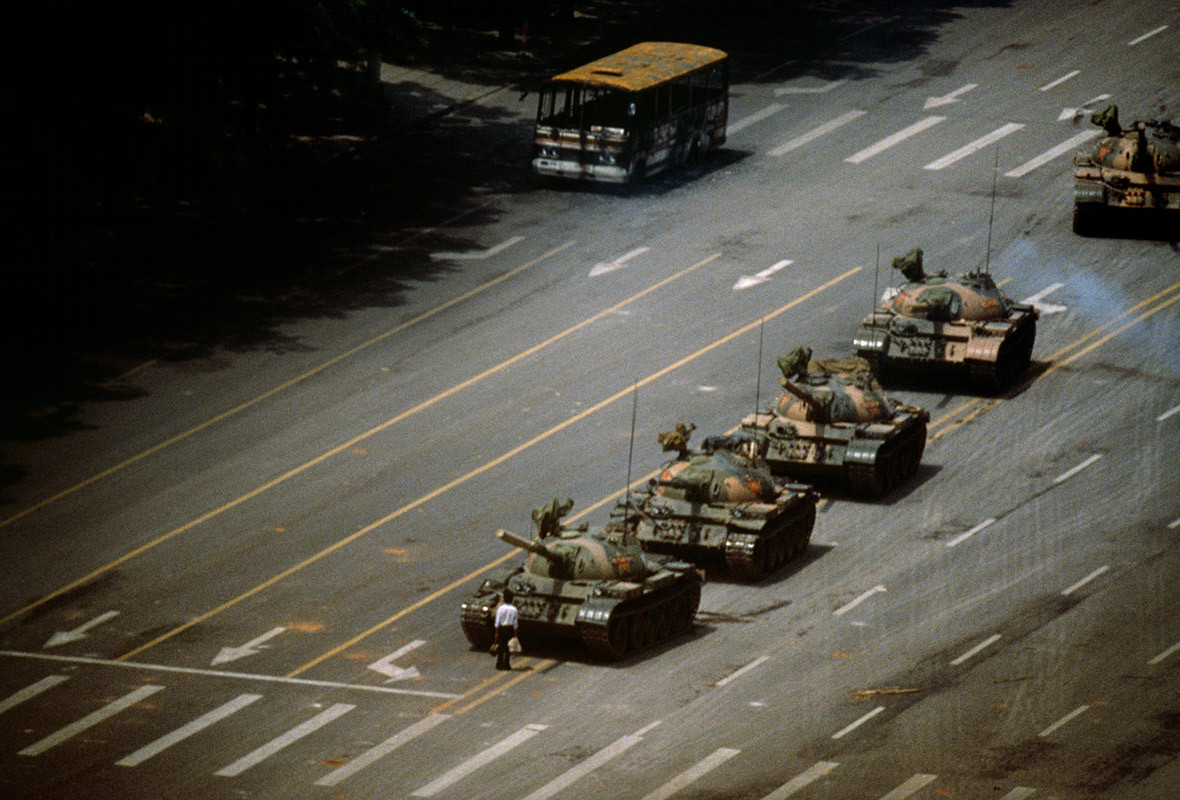 Wayne Miller: Strike captain during a protest of packing house workers. Chicago, Illinois. USA. March, 1948
"Somehow or other, people accepted me, they didn't feel I was trying to take advantage of them...I was serious about trying to take some photographs, and I wasn't going to hurt them. I'd like to think that they felt that I could, maybe, tell their story and express the things that were of concern to them. I didn't ask them to stand there, or put their arm there. I never interfered a bit as to what they were doing. My opening statement would usually be, 'Please keep doing what you're doing, it's lovely,' or something of that nature. Strangely enough, people would do it."
Wayne Miller, oral interview, 2001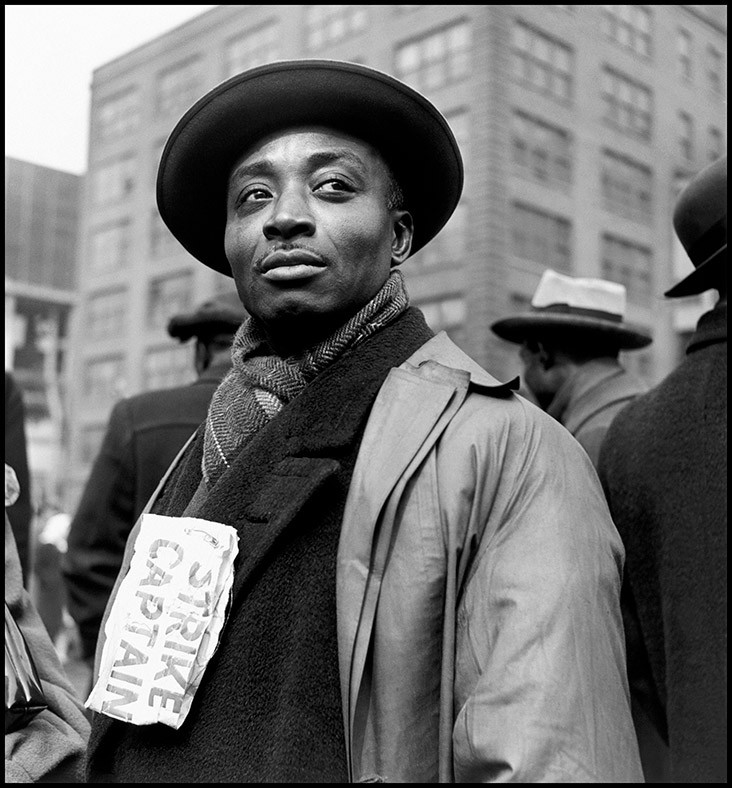 Michael Christopher Brown: Goma, Congo. December 14, 2012
"What interests me about the photographic process is the relationship between distance and honesty. As one moves closer to their limits, they often become more honest. If honesty is truth, than it is in finding the limits of a photographic situation and allowing it to present itself to the camera that I am able to 'get closer.'
Michael Christopher Brown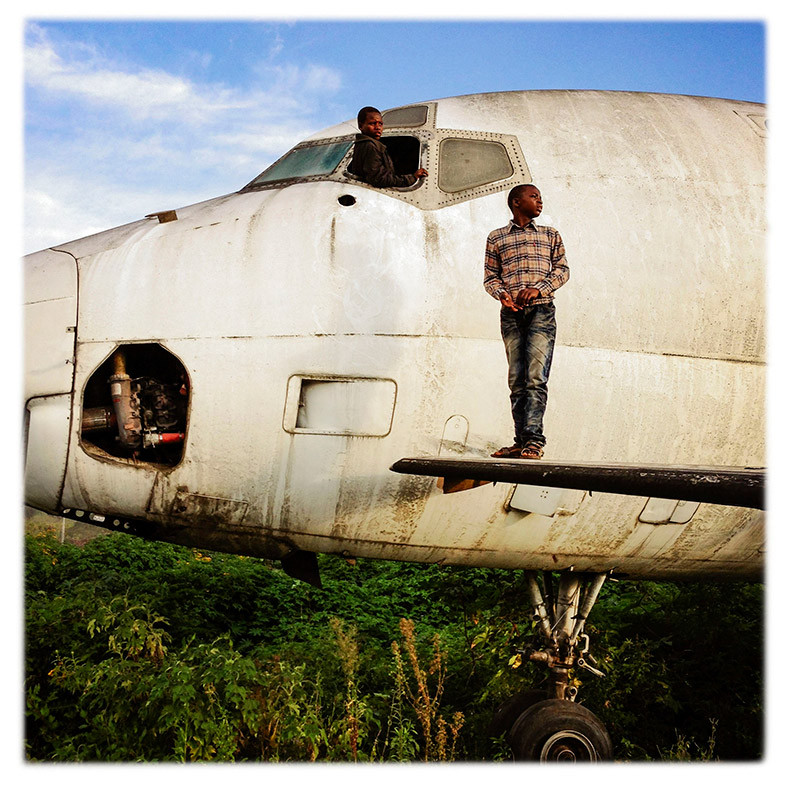 David Hurn: The Beatles during filming of A Hard Day's Night. London, England. 1964
"'Getting closer' can have at least two definitions: In the case of The Beatles, the most important issue was less distance and more, how do you get into their circle? For me, it came about by a series of fortuitous meetings. I had a friend, John Antrobus, who worked with Spike Milligan, who worked with Peter Sellers. All were involved with The Running Jumping & Standing Still Film (1959), a sketch comedy directed by Dick Lester. The Beatles loved the film on TV, so they asked Dick to direct their film A Hard Day's Night. He included me as a part of the package and I spent several weeks on set documenting their work.
"The four had a naturalness that perhaps came about because they had never done a movie before. They never stopped joking and 'messing about.' I think this atmosphere helped make the film the success it was. This picture was taken on the first day of shooting. Here, closeness does in fact mean, at what distance can you get all four into the picture?"
David Hurn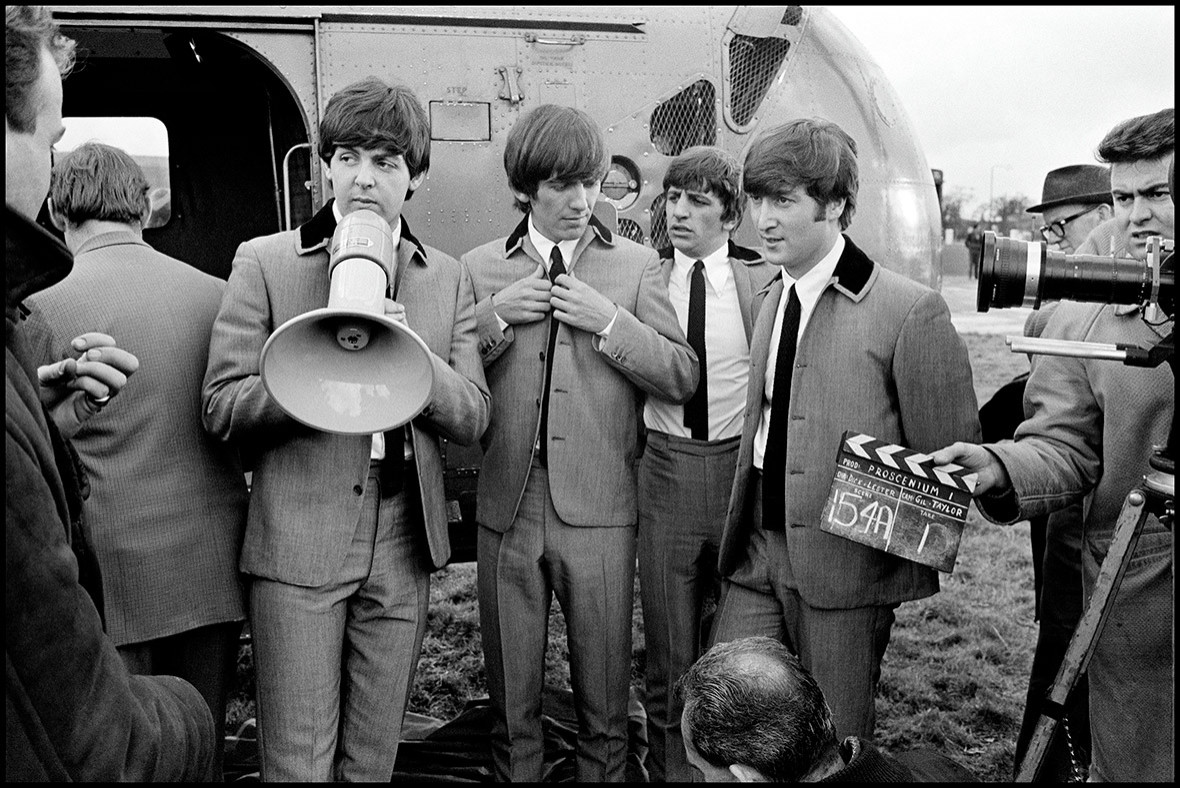 Matt Stuart: A Closely Observed Leaf. London, England. 2013
"As someone who spends his life in urban surroundings photographing people, I can't quite recall why my attention fell upon this little, inconsequential leaf. I think more leaves ought to smile, they might get appreciated more. I suspect the glum ones aren't having nearly as much fun."
Matt Stuart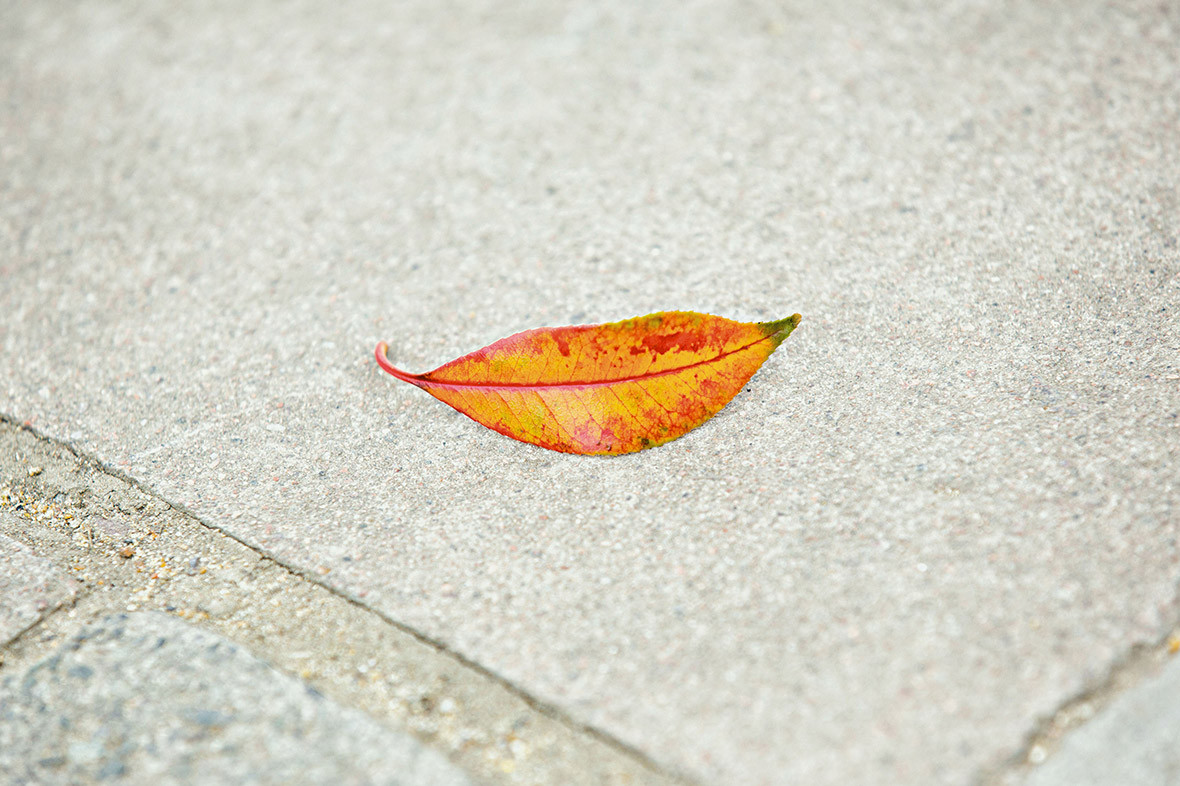 Magnum's 'Closer' square print sale runs from Monday 5 June 2017 at 8AM EST (13.00 BST) until Friday, 9 June 2017 at 6PM EST (23.00 BST). Signed and estate stamped, museum quality, 6x6" prints from over 70 artists will exceptionally be available for $100, for 5 days only, from shop.magnumphotos.com.