Major artworks hide secrets – including whether their painters suffered from Alzheimer's disease
Willem de Kooning was diagnosed with Alzheimer's, Salvador Dali with Parkinson's and scientists say their art might reflect this.
Artists' paint strokes have the potential to reveal whether they might go on to develop a neurodegenerative disorder. Even before symptoms appear and a disease is diagnosed, subtle changes in the structure of artworks could serve as an early indicator of cognitive deterioration.
Researchers have recently hypothesised that artistic capability can be maintained and even improved as people start developing dementia. It is believed that art can serve as an outlet for dementia patients – especially those who were already artists – to express themselves and refine their cognitive skills, when verbal modes of communication have become impossible.
Although this theory remains so far largely undocumented, a number of case studies seem to back this up. For instance, the painter Danae Chambers, continued to paint with enduring creativity, ten years after being diagnosed with Alzhemer's disease. In a new study published in the journal Neuropsychology, scientists have investigated whether variations in the works of famous artists could anticipate specific cognitive deterioration.
Seven famous painters
To answer this question, the team from the University of Liverpool identified and analysed variations in the fractal dimension of paintings created by seven very important artists. Fractal analysis is a method commonly used to identify complex geometric patterns in artworks and determine their provenance and their authenticity. Fractal dimension is a measure of the complexity of self-repeating patterns in figure or an image. Most artists stay withing a specific range of fractal dimension in their artworks, throughout their career.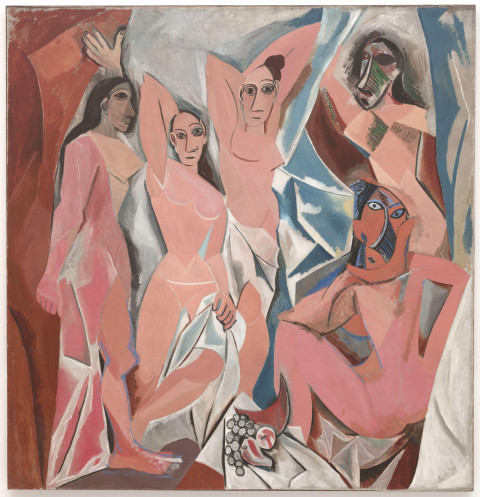 Among the artists studied in this research, some of them had normal ageing and other, neurodegenerative disorders. Salvador Dali and Norval Morrisseau had Parkinson's disease while James Brooks and Willem de Kooning had Alzheimer's disease. Marc Chagall, Pablo Picasso and Claude Monet in contrast were never diagnosed with any neurodegenerative disorders.
A total of 2,092 images from these artists, over their lifetime, was analysed. The scientists found that patterns of change in the fractal dimension of the paintings varied differently, based on whether the artists had suffered neurological deterioration or not.
Artists with neurodegenerative disorders indeed presented more heterogeneity in the fractal dimensions of their paintings. Greater changes were observed in the fractal dimension of their work as they aged. Those who aged normally, even Picasso who regularly changed his style, tended to stay within a much smaller range of fractal dimension.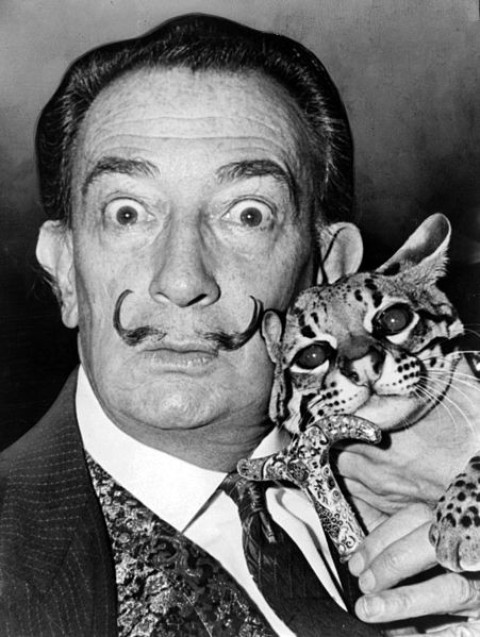 It is not clear how the findings may be used as a diagnosis tool in the near future, but the scientists suggest that something does happen to people's artistic skills when they develop neurodegenerative disorders. With more research, calculating fractal dimension might help identify the signs of Alzheimer's or Parkinson's disease early in artists, improving the diagnosis and even anticipating before the symptoms fully appear.
Lead author Dr Alex Forsythe concluded: "Art has long been embraced by psychologists an effective method of improving the quality of life for those persons living with cognitive disorders. We have built on this tradition by unpicking artists 'handwriting' through the analysis of their individual connection with the brush and paint. This process offers the potential for the detection of emerging neurological problems. We hope that our innovation may open up new research directions that will help to diagnose neurological disease in the early stages."