Malala Day at UN: Pens and Books our Most Powerful Weapons
Pakistani Taliban survivor Malala Yousafzai says she even wants education 'even for those who shot me in head'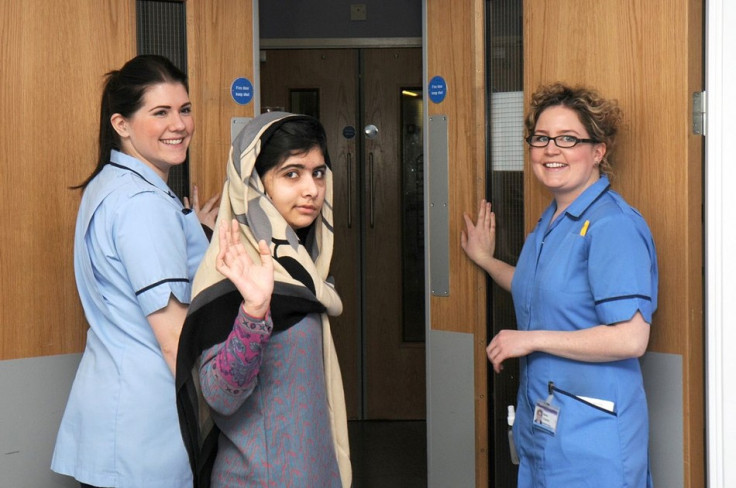 Malala Yousafzai, the Pakistani girl who was shot in the head by the Taliban for advocating female education, has told 500 senior politicians at the UN that bullets "won't silence us".
Wearing a shawl which belonged to former Pakistan prime minister Benazir Bhutto, Malala also said that the old adage about the pen being mightier than the sword "proved to be true" in her own struggle against oppression.
"Let us pick up our books and our pens, they are our most powerful weapons," she told her audience, which represented a total of 85 countries.
"One child, one teacher, one pen and one book can change the world. Education is the only solution, education first."
The schoolgirl was honoured at the United Nations HQ in New York in the occasion of her 16<sup>th birthday - which has been designated Malala Day by the UN.
She said: "This is not my day, but the day of every boy and girl who raised their voice for their rights.
"I am not here to speak against the Taliban. I'm here to speak up for the right of every child.
"Taliban shot me on the left side of my forehead. They shot my friends too. They thought that the bullet would silence us. But they failed.
"I want education for the sons and daughters of Taliban. Even for those who shot me in the head."
International symbol of resistance
Malala has become an international figure as a symbol of resistance to the Taliban's efforts to deny women's rights. She is also among the nominees for this year's Nobel Peace Prize.
"I learnt this compassion from Prophet Muhammad, I learnt the legacy of change from Martin Luther King, Mandela, Muhammad Ali," she said.
"The extremists were and are afraid of books and pens. They are afraid of women. They think that God is a tiny little conservative being. Terrorists are afraid of change, education. They are afraid of change and equality in our society."
At the heart of Malala Day is a call to improve the lives of 57 million primary school-aged children around the world who cannot get to school. The majority of them live in warzones.
"We call upon world leaders to protect children," she said. "We call upon the world community to ensure freedom for women.
"Dear brothers and sisters, we want schools and education for every child," she said. "We call upon women and sisters to be brave. Our words can change the whole world because we are all together for the cause of education. Let us empower ourselves with the weapon of knowledge.
"We must not forget that millions of people are suffering from poverty, injustice and ignorance. Millions of children are out of their schools. Our sisters and brothers are waiting for a peaceful, bright future. "
© Copyright IBTimes 2023. All rights reserved.