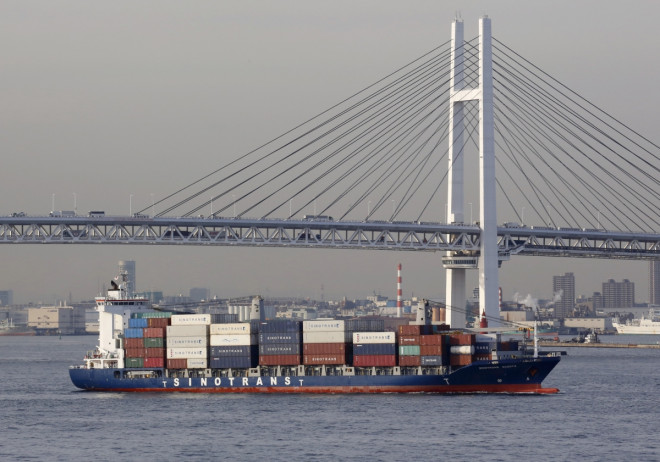 The missing Malaysia Airlines MH370 saga may have negatively impacted the Southeast Asian country's vital tourism sector, but it will not prompt the Chinese authorities to rethink about the economic ties between the countries.
Most of the passengers on the disappeared Boeing 777 on the Kuala Lumpur-Beijing route were from China. The plane reportedly crashed in the Indian Ocean without any survivors.
Malaysia has been criticised for its handling of the search for the flight by many in China. Concerns over bilateral ties between the countries were raised as the Chinese called for a boycott of Malaysian goods and travel, with some even asking for the imposition of economic sanctions against the country.
The incident has negatively affected Malaysia's tourism sector and media reports and polls suggest that Chinese tourists have started shunning the country. Rich tourists from China have driven Malaysia's tourism growth. Chinese tourists accounted for about 7% of the country's total visitors in 2013.
The tourism sector accounts for 6.7% of Malaysia's gross domestic product, and the country has been campaigning for the growth of the sector. Following the flight incident, the Malaysian government was forced to stop all tourism promotional activities in China, and the economy is unlikely to achieve its target of 76bn ringgit ($23bn, £14bn, €17bn) in tourism receipts for 2014.
Chinese officials are now trying to calm public sentiments to avoid a broader disruption of bilateral trade. China has been Malaysia's biggest trading partner for the last five years and accounted for about 15% of Malaysia's total merchandise trade in 2013.
Bilateral trade has been growing at an average rate of 9.5% over the past five years, considerably faster than the 3.6% average for Malaysia's total trade average.
Analysts do not expect a major impact on the economy, even if there is a boycott of Malaysian goods.
"If a boycott materialises, consumption goods are likely to be first in the firing line, but they account for just 2% of Malaysia's exports to China," said Krystal Tan, Asia economist at Capital Economics.
"A boycott of component imports is less likely, as businesses will not want to disrupt their supply chains."
Tan noted that there could be an impact on Chinese investment in Malaysia, which accounted for about 10% of Malaysia's manufacturing foreign direct investment in 2013. However, "emotions are unlikely to trump fundamentals for long," according to him.
"Any economic impact is likely to be small and will only last as long as the public animosity over the lost flight," Tan added.
"We doubt that Chinese citizens' anger towards Malaysia will reach the level of the anti-Japan sentiment of 2012, when territorial disputes strained relations."
Due to political tensions leading to a boycott of Japanese goods, sales of Japanese cars in China fell sharply, but rebounded several months later.
Former Malaysian Prime Minister Mahathir Mohamad has stated in an interview with Xinhua news agency that the relationship between the countries would not be affected by the flight incident.