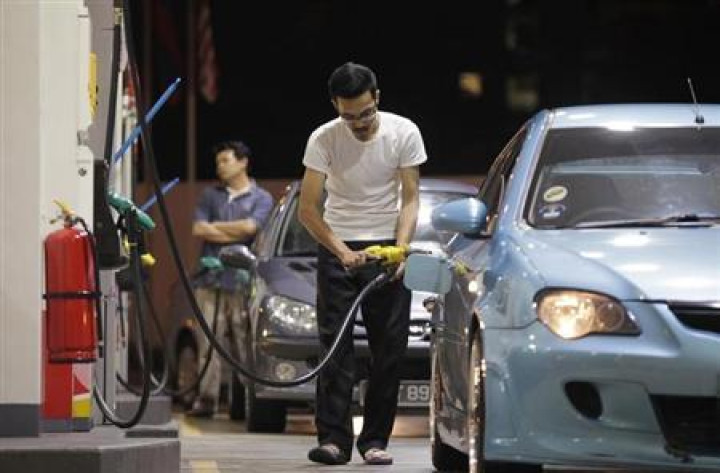 Malaysia's decision to hike administered fuel prices is credit positive, but the country needs to take more measures to achieve its fiscal targets in time, Moody's Investors Service has said.
Malaysia, rated "A3 positive" by Moody's, raised the prices of subsidised motor gasoline and diesel for the second time in just over a year, ahead of the 2015 budget.
"The move is credit positive for the sovereign, because it will help reduce the government's subsidy bill and contribute to its fiscal consolidation. However, further reforms will be necessary if the government is to meet its goal of achieving a balanced budget by 2020," Moody's said.
Moves and Impact
Moody's expects Malaysia's fiscal deficit to narrow to 3.1% of the GDP this year from 3.9% in 2013 and below the official target of 3.5%.
The hike of 0.20 ringgit ($0.06) per litre constitutes a 9.5% increase for gasoline and a 10% rise for diesel.
The government has also cut subsidies for other items, including sugar and electricity, and will introduce a 6% goods-and-services tax in April 2015 to broaden the tax base and ease the government's reliance on petroleum-related income.
Malaysia's overall subsidy bill had grown rapidly over the past decade, but reductions this year have helped a meaningful retreat.
Subsidy spending as a share of the government's operating expenditures had increased to 20% in 2011 and 2012 from 13% in 2009, but has fallen back to 17% for the first half of this year.
Moody's said it expects the Malaysian economy to expand 6% this year compared to 4.7% next year, and with the acceleration, the country will be better equipped to improve its fiscal health.
Malaysia's public debt stock was 54.7% of the GDP at the end of 2013, higher than the A-rated peer median of 41.4%. Malaysia's self-imposed target is 55%.
Budget Optimism
Moody's said expectations of fiscal consolidation and reform and macroeconomic stability were key drivers behind its decision in November 2013 to change Malaysia's rating outlook to positive from stable.
The rating agency said it continues to expect further fiscal consolidation steps in the 2015 budget, scheduled for Friday.
The administration has said that it will target a deficit of 3.0% of the GDP next year, and to achieve that, more measures need to be rolled out.
Ringgit
The Malaysian ringgit staged a sharp rebound against the dollar on the day the measures were rolled out but the big boost to the greenback from Friday's US jobs data had erased most of the ringgit's gains.
On Monday during early trades, the USD/MYR bounced to 3.2805 from Friday's close of 3.2575 but dropped near 3.2690 following the Moody's press release.
The ringgit is still quite close to the six-month low of 3.2863 touched on 30 September.