Maldives President Mohamed Nasheed Steps Down Amid Protests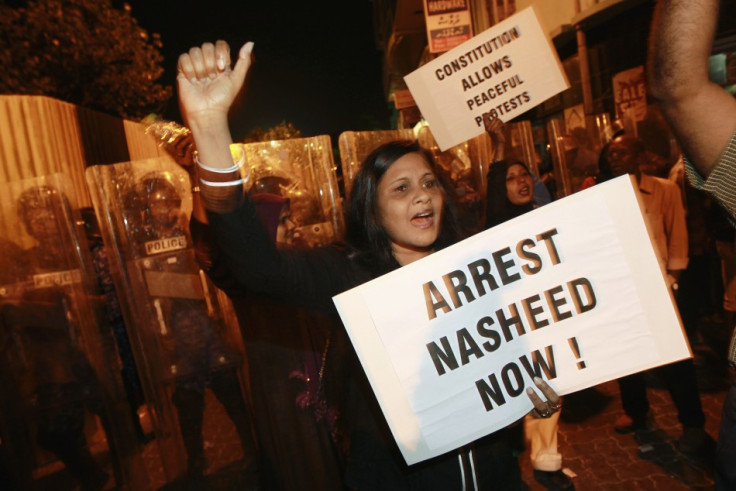 Maldives president Mohamed Nasheed, the country's first democratically elected leader in three decades, has resigned amid protests that led to a group of police officers to mutiny and take over the state television broadcasting station in the capital Male.
Tensions have erupted over the last three weeks after the army arrested a senior criminal court judge, Abdulla Mohamed, for alleged corruption. He remains in custody despite calls for his release.
A group of police officers took over the state broadcaster and began to play messages in support of the former autocratic president, Maumoon Abdul Gayoom.
Nasheed's office said the government had taken all necessary measures to stabilise the situation.
A source close to Nasheed described the developments as a "coup by the former regime".
Nasheed announced his resignation during a nationally televised address. "It will be better for the country in the current situation if I resign. I don't want to run the country with an iron fist. I am resigning," the BBC reported.
He is expected to hand over power to Vice-President Muhammad Waheed Hassan.
A delegation from the UN Department of Political Affairs headed by assistant secretary-general Oscar Fernandez-Taranco was due to arrive to broker a resolution to the political crisis.
The Maldives, a country of 1,192 Indian Ocean islands scattered across the Equator, is famous for its upmarket holiday resorts and hotels that cater for honeymooning couples and wealthy tourists.
© Copyright IBTimes 2023. All rights reserved.