The Maldivian Democratic Party (MDP), the country's main opposition party, has criticised President Abdulla Yameen's decision to remove the country from the Commonwealth. In a statement following the controversial move, the party of exiled former president Mohamed Nasheed said that the president was behaving like a despot and was alienating the archipelago.
"President Yameen has made the Maldives a very isolated place," the MDP said on 14 October. "This is an absolute despotic move, which says much about the Yameen regime and its political posturing and disregard for international or public opinion."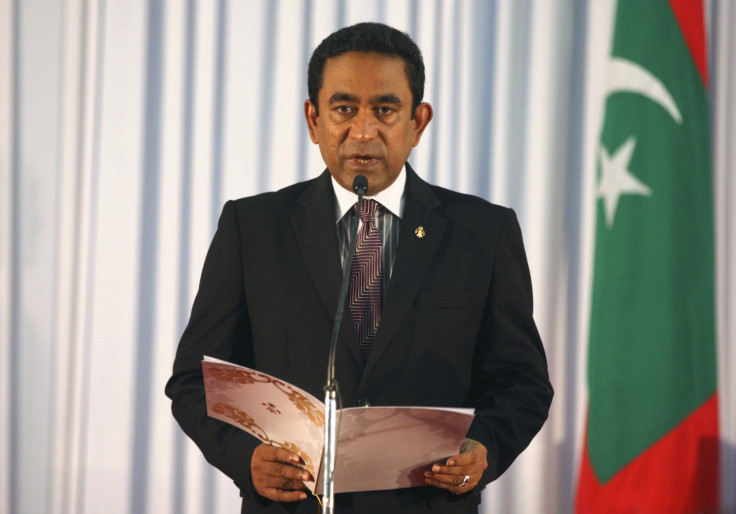 Yameen announced the unilateral decision to leave the Commonwealth because of mounting criticism of his human rights record. "The Commonwealth has not recognised that progress and achievements that the Maldives accomplished in cultivating a culture of democracy in the country and in building and strengthening democratic institutions," he said on Thursday.
Maldives has been under the Commonwealth radar ever since Nasheed, the first democratically-elected leader of the country, was ousted in February 2012. The former president was accused of being involved in "terror activities" and was sentenced to 13 years in prison. He has now sought asylum in Britain after applying for prison leave for medical treatment in London.
Amnesty International has lashed out at the Yameen government for its decision to leave the Commonwealth. "The Maldives authorities should address their own human rights situation rather than lash out at legitimate criticism.
"Human rights have been in a complete freefall in the country over the past few years. The government has locked up opponents through politically motivated trials and led an unprecedented crackdown on independent media. Authorities have also threatened to end a decades-long moratorium on the death penalty and carry out the first executions in more than 60 years," the organisation's South Asia director Champa Patel said.
"Instead of complaining about unfair treatment, the Maldives government should look at engaging more constructively with the international community."