The Maldives has announced that it is to leave the Commonwealth following a row about the country's human rights record. Commonwealth Secretary-General Baroness Scotland said she hoped the situation could be resolved and that the popular tourist destination would rejoin the organisation, which comprises 53 independent and sovereign states with Queen Elizabeth as its Head.
The Maldives, a mostly Muslim country made up of 1,192 islands stretching across the Indian Ocean, joined the Commonwealth in 1982. It became a multi-party democracy in 2008 after decades of autocratic rule.
However a number of recent changes to the country's laws have been criticised, including the reintroduction of capital punishment after a 60-year moratorium and a new defamation law for anyone who insults Islam. The jailing of former President Mohamed Nasheed following his poll defeat in 2013 also troubled the Commonwealth and activists in the country have said they fear freedom is being eroded.

In a statement published 13 October 2016 from the capital, Malé, the Maldives government rejected accusations about human rights in the country saying: "The Commonwealth has not recognised that progress and achievements that the Maldives accomplished in cultivating a culture of democracy in the country and in building and strengthening democratic institutions."
The Maldives becomes the most recent country to voluntarily withdraw from the Commonwealth —which comprises almost all former British colonies — others include The Gambia and Zimbabwe. Other countries, including Pakistan and Nigeria, have been suspended but none has been permanently expelled and the organisation said it was hopeful the Maldives would rejoin at a suitable date.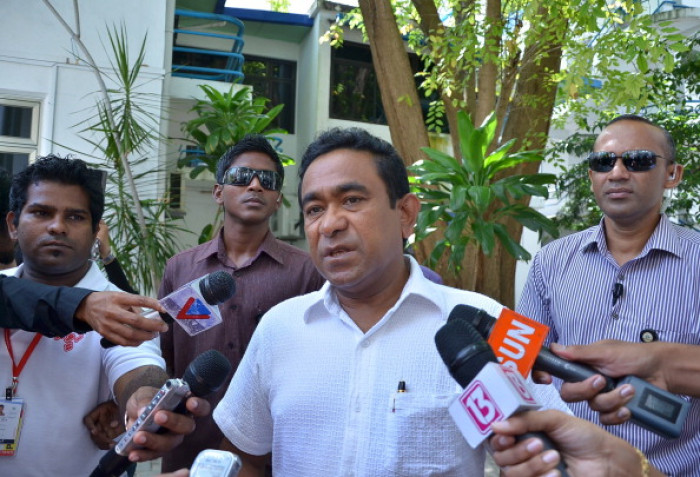 Commonwealth Secretary-General Baroness Scotland said: "The Commonwealth Charter reflects the commitment of our member states to democracy and human rights, development and growth, and diversity. We will continue to champion these values and to support all member states, especially small and developing states, in upholding and advancing these practically for the enduring benefit of their citizens."