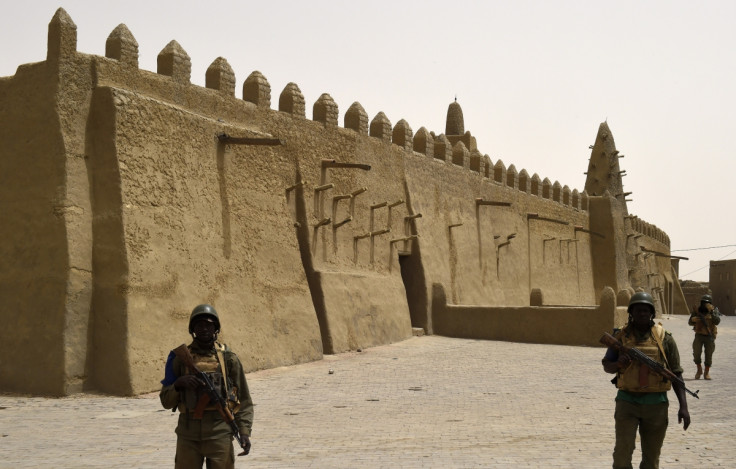 Simultaneous attacks have been carried out across Timbuktu in northern Mali at a UN police base and an army checkpoint, leaving at least one injured, following a car bomb explosion at the city's former Palmeraie hotel.
Militants drove to the entrance of the ex-hotel, taken over by a Nigerian police acting on behalf of the UN, detonating the car bomb at around 6.30am local time, Reuters reported. The attackers are now believed to be inside the hotel building.
"An unknown number of assailants have withdrawn inside the camp. An operation is currently under way with Malian and [UN] forces," Olivier Salgado, spokesman for the UN peacekeeping mission in Mali (MINUSMA) was quoted as saying.
There appear to have been only a few guards in the building and the hotel no longer caters to clients.
At the same time as the assault on the Palmeraie, which lies along Timbuktu's airport road, not far from the entrance to the city, a Malian army checkpoint in the Kabara district in close proximity the airport was attacked.
While no individual group has taken responsibility for the attack on the UN compound, Timbuktu was the centre of an ethnic Taureg rebellion which was then hijacked by the al-Qaeda-linked group Ansar al-Dine uprising in 2012.
A subsequent French military intervention in 2013 and UN peacekeeping mission returned the north to the Malian government but dispersed the terrorist threat throughout the country and exported it to its neighbours.
In November 2015 the North African terror group al-Mourabitoun stormed the Bamako Radisson Blu hotel in the Malian capital on 20 November, leaving 19 dead in a hostage taking situation.
More about Mali: